The 'Team MurrEna' is already in the second round of the mixed doubles
The galactic couple formed by Andy Murray and Serena Williams continues to advance. This Tuesday they defeated the French Martin and the American Atawo to go to the second round.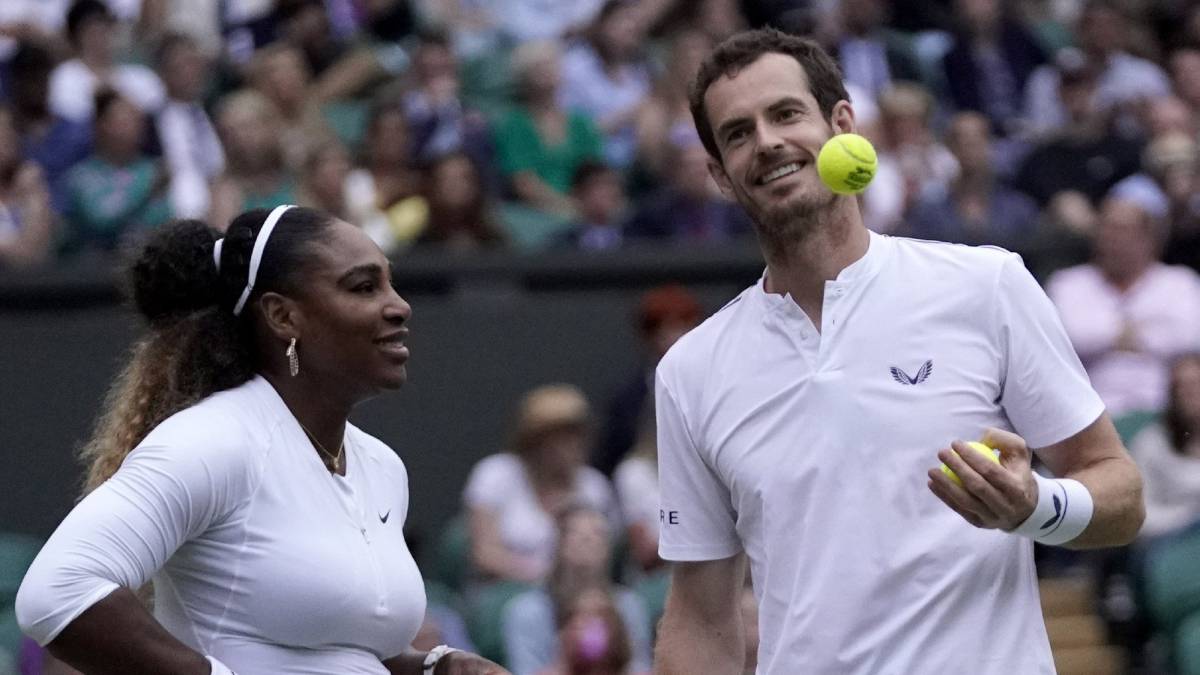 The 'Team MurrEna', as the galactic couple of mixed doubles formed by Andy Murray and Serena Williams in Wimbledon, , is already in the second round after defeating the duo formed by Frenchman Fabrice Martin and American Raquel Atawo on Tuesday. (7-5 and 6-3).
"He has been brilliant to the rest, he has made my job much easier when I was failing all of them, if he continues to subtract so we will have options" , commented Andy Murray at the end of the game. After saying goodbye to tennis at the last Australian Open, already tired of the constant pain in his battered hip, there has been much speculation about the Scottish return to the courts. So far it has only occurred in doubles.
Very popular among the players for their strong defense of equality in tennis, for the occasion has formed a spectacular pairing with the winner of 23 Grand Slams (he won three) , which is already in the semifinals of the individual box after beating, Also this Tuesday, to his compatriot Allison Riske.
"I have momentum right now for the MurrEna, aka (English expression for 'also known as') Sir Andy (laughs) It's the name I'm supporting. MurrEna '", joked the Florida between both parties. The two have in common having gone through complicated times lately: Murray, with the aforementioned physical problems; she, with her difficult post-maternity. They are also linked by their talent, which mixed has already put them in the eighth. Let the MurrEna party follow.
Photos from as.com