The mischief of Anquetil mocked Bahamontes
On arrival in Épernay in 1963, the Toledo was the protagonist. Then he could win the Tour, but the French invented a breakdown to change the bike in a descent.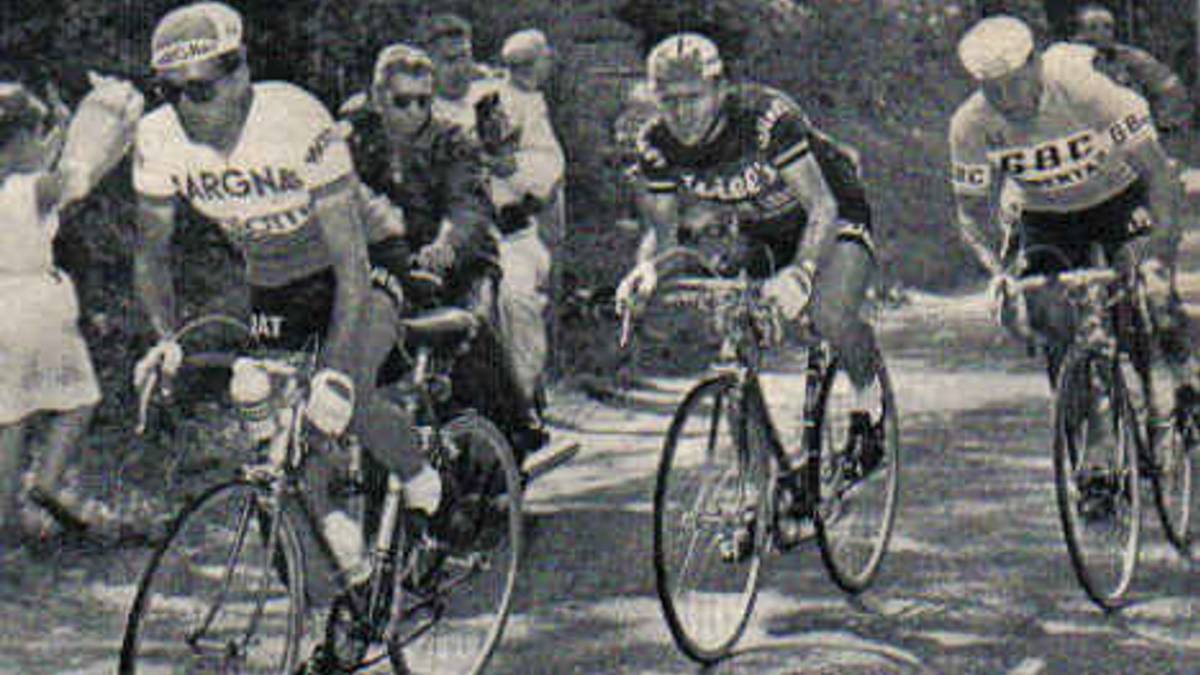 The Tour de France commemorated its 50th anniversary in 1963 and organized a party at the height of the anniversary in the Plaza del Ayuntamiento in Paris, which brought together former winners of the race, some as veterans as Thys, Frantz, Lambot and Buysse. From there they moved to Nogent sur Marne, where the race started of Épernay, which today will host for the second time a goal of the Grande Boucle. That day won the Belgian Eddy Pauwels, but the great protagonist was Federico Martín Bahamontes, who his 35 years was still looking forward to battle. And what if it gave it ...
Before Fede came into action there were two other protagonists on the 152-kilometer course. Jacques Anquetil, winner in the two previous editions, suffered a fall in the first sets. And Rik van Looy, another great of the time, launched a distant attack that the team of the own Anquetil, already replaced, did not allow.
At kilometer 117, Bahamontes surprised with an offensive on the plain, formed a quartet with Ramsbottom, Sorgeloos and Pauwels, and stood at the finish line with a 1:28 benefit over the favorites. El toledano announced his intentions, which were confirmed with the days and led him to the second step of the podium, 3:35 of Anquetil. The third place went to Perez Francés.
Bahamontes could win even that Tour, that surely decided for a art of the Saint Raphael in the Alps. Fede had won the stage of Grenoble, he was leader the next day in Val d'Isere and came to the day of Chamonix wanting to finish. The route included the Forclaz, a steep climb with slopes of 18%. Anquetil wanted a light bike to withstand the attacks of Spanish, but the regulation prevented him from changing machine for descent, unless he suffered a breakdown ... And suffered. "Shit, he's broken his derailleur," shouted Raphael Geminiani in front of the commissar to justify the change. At the wheel of the Margnat-Paloma team, Raoul Rémy hit the steering wheel furious because he knew he had been squeezed. Anquetil chased Bahamontes on the descent ... And he still had the time of Besançon to sentence.
Photos from as.com