The 'Verstappenmania' is unleashed: a full pavilion vibrates with him
The Dutch enjoyed the comeback that the Red Bull driver signed at the Austrian Grand Prix. With only 21 years old he is an idol in his country.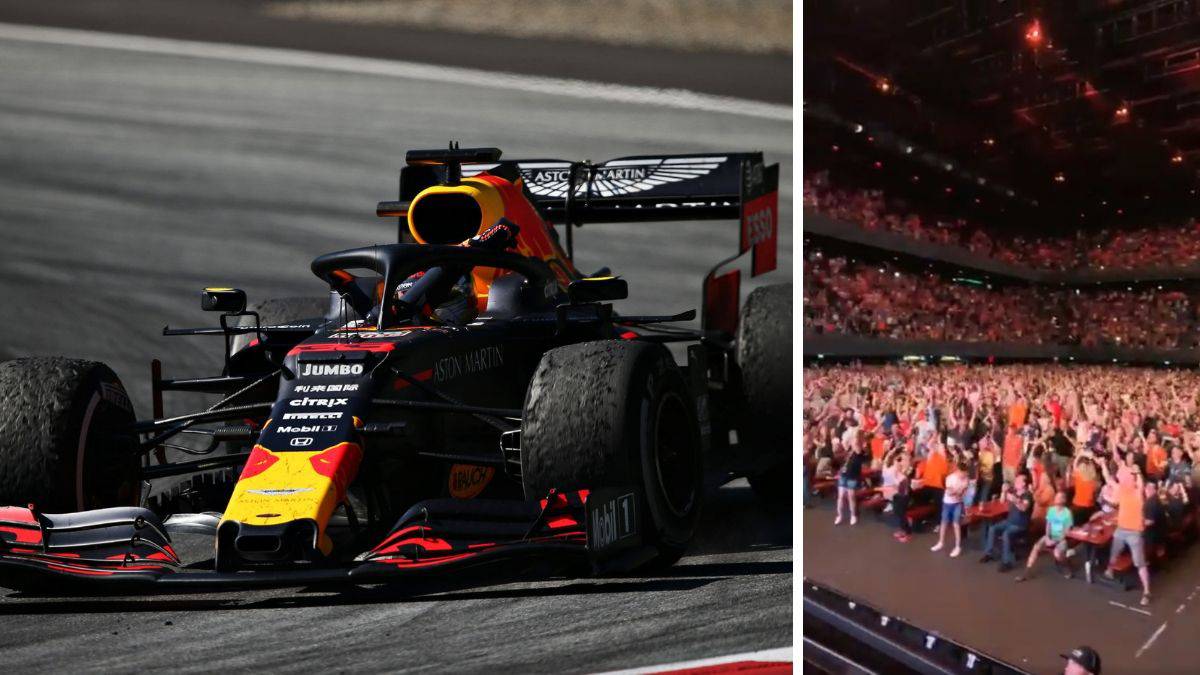 This weekend the Austrian Grand Prix was held. The ninth round of the 2019 Formula 1 season has resulted in a brilliant and controversial victory for Max Verstappen. The Dutch rider overcame a bad start in which he stayed stuck and gradually got back up to get overtaking Charles Leclerc three laps from the end in a maneuver that has been compared with that starred Sebastian Vettel and Lewis Hamilton in Canada.
The '33' of Red Bull gave a lesson of piloting that delighted the Austrian fans , who could see how the team of his country achieved victory at home. But they were not the only ones who had a great time. The compatriots of the 21-year-old also enjoyed the Netherlands very much.
Verstappen is an idol in the country 'Oranje' since is the only Dutch driver who has won a race in the Formula 1. In addition, his youth and talent at the wheel they place him as the great opportunity that Holland has to have a pilot world champion of Formula 1. Max drags a legion of followers in his country as shown in this video that has been uploaded to his Twitter account, Giedo van der Garde.
"Honestly, how much epic is this? Max, this guy is amazing," the Dutchman wrote next to the video in which he can see how vibra a whole pavilion with the overtaking of Verstappen.
Photos from as.com