The image in Australia that could reveal the distancing of Pogba with Solskjaer
The Frenchman was portrayed by the club's photographers outside the club while the players received a tactical talk from a Solskjaer assistant.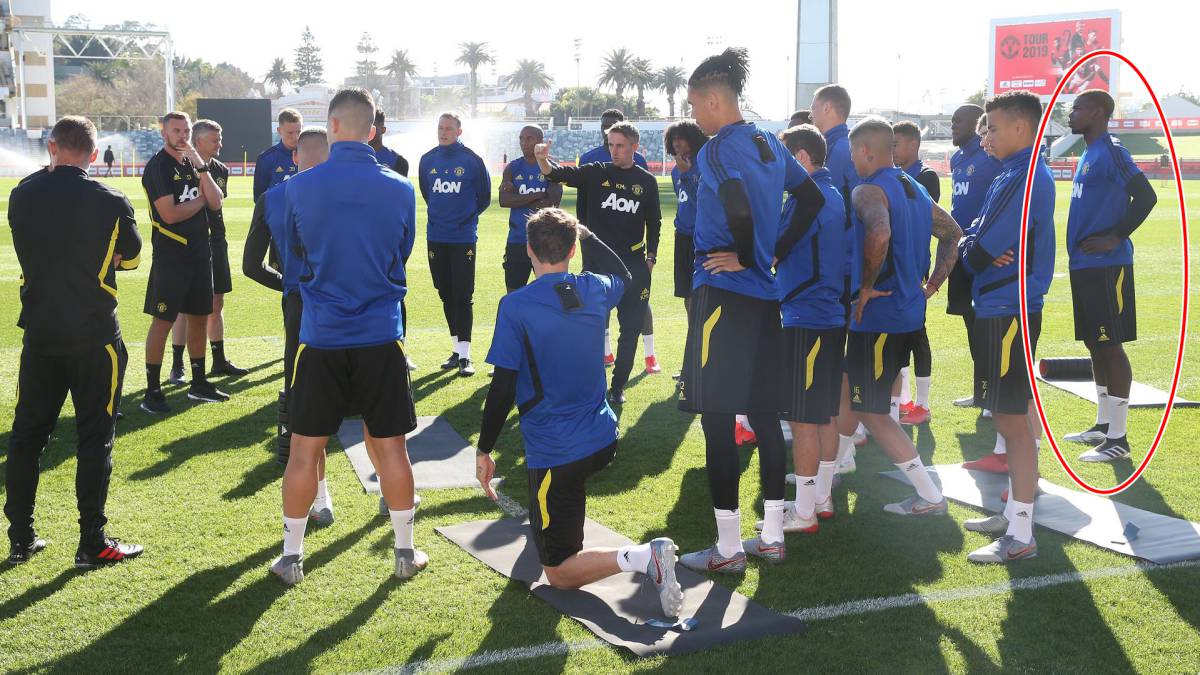 Only an image, but it is a good example of the distance between Pogba and Manchester United. The French midfielder wants to leave the English club and his goal is to be transferred to Real Madrid as soon as possible; in this logic are framed some statements of this summer and, above all, the last made by his agent, Mino Raiola, in various English media.
During the first training of United in his pre-season stay in Perth (Australia), during a moment of the session, Kieran McKenna, one of Ole Gunnar Solskjaer's assistants gathered the players around him to make some tactical notes. And the photograph of the moment, hours later upload to the United website by the official photographer of the club, revealed how Pogba stayed on the edge of the circle, away from the issuer and staging his distance with a team that he wants to leave and that, wait, agree once to negotiate with Madrid.
Photos from as.com