The countrymen of Fauré got involved with sticks and stones with their rivals
The compatriots of Saint Étienne attacked the peloton. Garin received a stone in the cheek and hits on one knee. Gerbi was left unconscious with several broken fingers.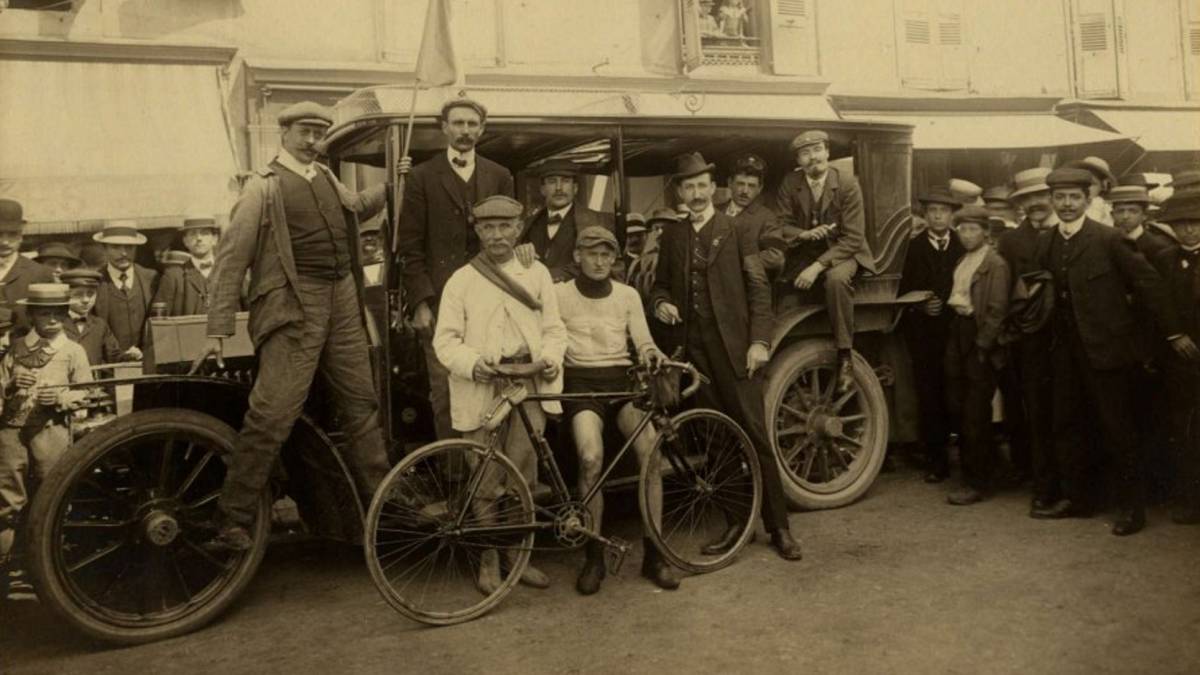 The city of Saint Étienne was not included in the route of Tour of France of 1904, but it did take a step in its second stage, Lyon-Marseille (374 kilometers), by the Col de la République, also known as the Grand Bois , a port of Macizo de Pilat that became infamous for the altercations that happened that year.
The platoon departed at midnight Lyon with 53 cyclists, including three natural runners of Saint Étienne: the popular Henri Paret, that still retains the record of the oldest participant with 50 years, Alfred Fauré, that in some publications appears as André or Antoine, and one Vassela, who left that same day.
A at four o'clock in the morning, on the ascent to Grand Bois, the local Fauré advanced a few meters. Suddenly there appeared on both sides of the road about 200 people armed with stones and sticks, who first applauded their countryman and then were beaten with the rest of the platoon. Maurice Garin received a stone on the cheek and several blows in one knee, to the point that he finished the stage supported only with one hand on the handlebar. Who took the worst part was the Italian Giovanni Gerbi, who remained unconscious, with several broken fingers. Only the shots in the air thrown from the official cars managed to stop the savagery.
Fauré left alone, but, once recomposed, the favorites neutralized his escape. In the goal was imposed Hippolyte Aucouturier, but all classifications of that controversial edition were retouched months later, on November 30, when the Union Vélocipédique de France (UVF) disqualified eight cyclists "for illegal use of cars", among them to the first four of the general, what crowned Henri Cornet as champion. The recomposition of that second stage also made disappear the four above, so the fifth was declared the winner. And that was no other than Alfred Fauré. A surprising decision, because it was always suspected that he was involved in the violent events. Of course, the Tour punished Saint Étienne and did not include it in his journey until 1950.
Photos from as.com