The 24th resists Serena: Simona Halep, champion
Halep (3 unforced errors!) Swept Serena Williams and lifted her second Grand Slam title. The American could not match the Margaret Court record.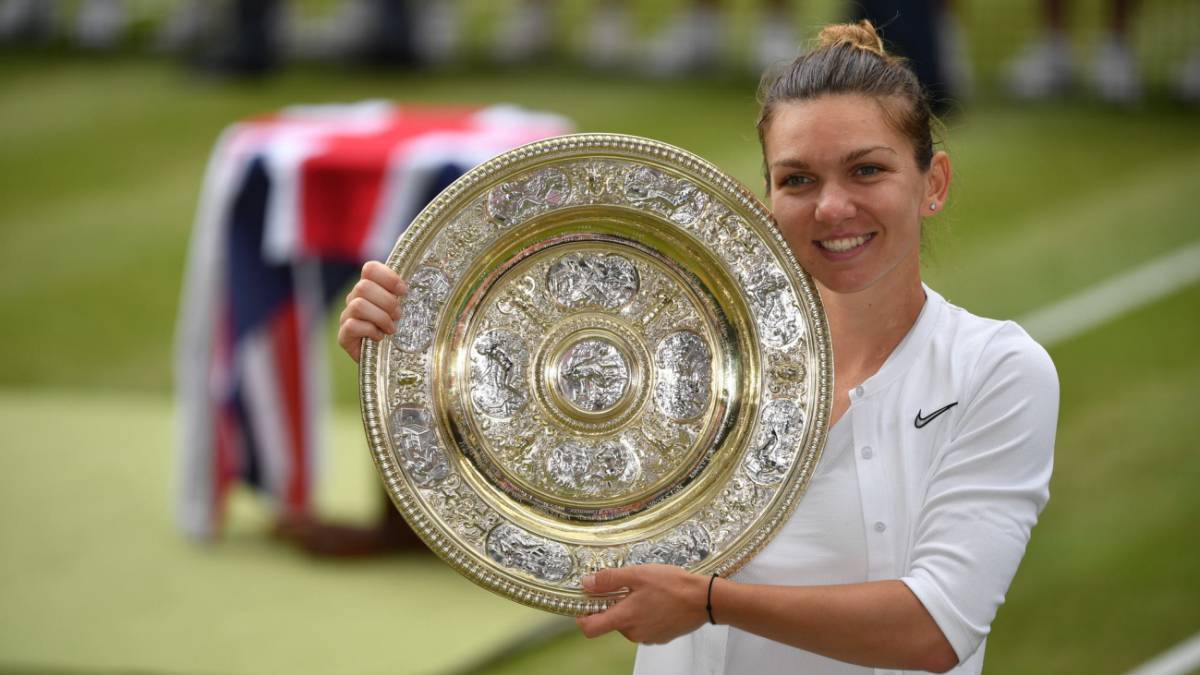 Serena Williams will have to keep waiting to try to equal the absolute record of 24 Grand Slam titles that the legendary Australian Margaret Court will continue alone. The winner of 23, seven times champion in Wimbledon, could not reissue her success in the British tournament because he ran into a fighter who does not give a ball for lost and who endures what they throw: Simona Halep. Champion a year ago at Roland Garros, the Romanian won her second major with greatness and determination: double 6-2 in 55 minutes. Arguably there was no end, but it would be unfair for the winner, who was simply brilliant. "It was my mother's dream, she told me that if I wanted to be someone in tennis, I had to play the Wimbledon final," said Simona, in front of a resigned Williams. We do not know if this will achieve what he wants, but it seems less and less possible. He has the merit of having tried three times in the last year.
Now, Halep is the most stable player in the circuit. In the last five years she has played so many finals and has been at least in the quarterfinals in 13 majors. She is the tenth in active that has raised title in more than one, along with Serena, Venus Williams, Sharapova, Kerber, Azarenka, Kuznetsova , Kvitova, Garbiñe Muguruza and Osaka. She debuted in the Wimbledon final and won, as Kvitova in 2011. In Australia, last January, Serena (the oldest finalist with 37 years in London) had dropped him in eighths, in a tough match to three sets. Here he took revenge and well.
The first set was opened by Halep at full speed, with a 4-0 start that left the public open-mouthed. Serena hit the ball with her soul, but Simona responded with magnificent defenses and lethal counterattacks, desperate to the American, who did not find the way to win many winners to a player who only committed two unforced errors in the first quarter (ended with only 3!) and subtracted wonderfully despite the high percentage of first of your opponent (80%). In that way he could not stop Halep from getting ahead in a little more than half an hour.
Tranquility and patience
In the first game of the second set, Williams won a couple of good points and celebrated them as if life were in them, with heartbreaking screams, trying to intimidate Simona. It was only the 1-0, but for the multi-champion it meant more. But the number seven in the world did not flinch. He followed his own, patiently, exploiting Serena's difficulties in moving. With 2-2 on the scoreboard there was a significant point, the paradigm of what was happening. Halep won after rejecting a shot and several more tarascazos of Williams who did not see how to clear it. He ended up losing the serve with a bullet failure with the backhand glued to the net. Shot the ball out rudely and, by extension, the match. Then he broke another break and gave himself up. Halep, knees on the ground, celebrated his great milestone, already Romanian tennis history. Ilie Nastase was a finalist in 1976 and 1978, but no woman or man there had won in the All England.
Photos from as.com