Teunissen will have an Atomium yellow for its centenary
In the 106th edition of the Tour, 100th anniversary of the yellow jersey, ASO and Le Coq Sportif will distribute 20 commemorative and different jerseys.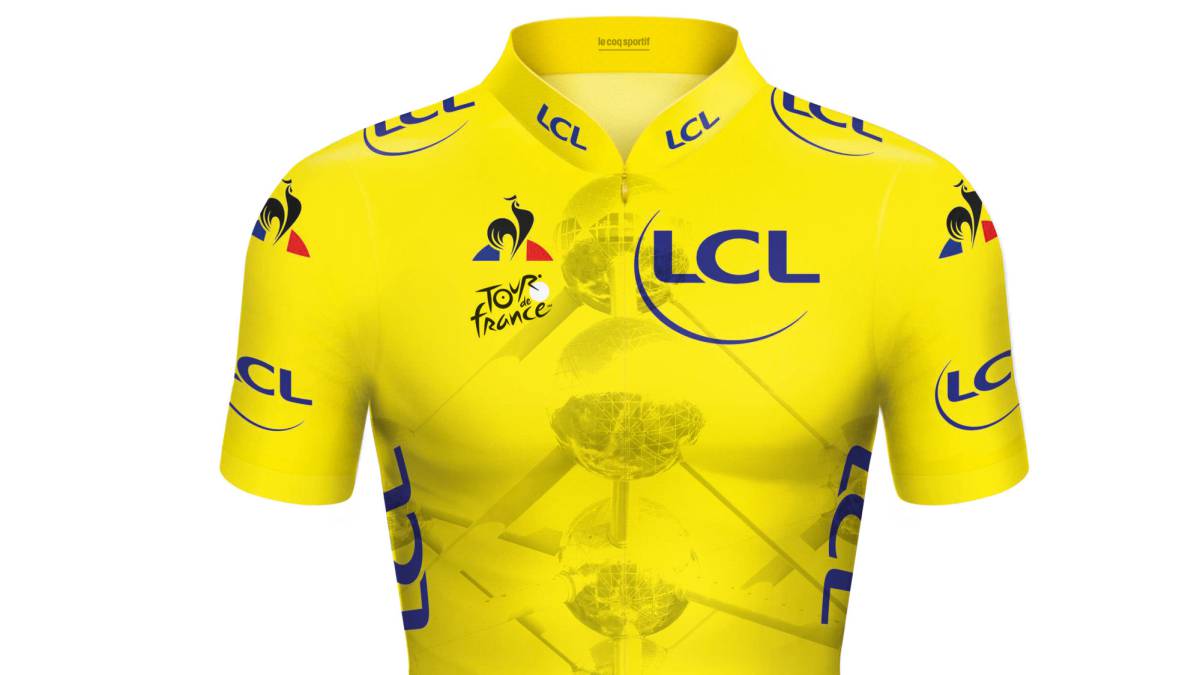 The first edition of the Tour was held in 1903, but until 1919 did not introduce the characteristic jaune jersey to distinguish the leader. The French race returned after the break caused by World War I, and yellow was chosen in recognition of the newspaper L 'Auto (currently L'Équipe, promoter and sponsor), which was printed in that color. This 2019, on the 100th anniversary, ASO (the organizing company) and Le Coq Sportif (the sports brand that produces them) will distribute 20 commemorative jumpers and different.
Mike Teunissen won the inaugural stage in Brussels, a success that led to the first yellow, imposed by Eddy Merckx: "I could not believe that I was up there on the podium with the greatest cyclist in history, and on top of that he gave me the Tour leader's jersey, I lived an indescribable situation". In the aprende that corresponds to carry on the second day was drawn overprinted the Atomium, symbol of the Belgian capital and goal of the team chrono. "It's an honor to enter history," Meunissen concluded. If it resists as a leader, for the third stage one of the most coveted pieces of the collection will be delivered: Merckx himself stars in the illustration. Al Caníbal loved the decision: "There is no doubt that the initiative rejuvenates me, I am more handsome as the winner of the 1969 Tour" .
Photos from as.com