Surprise movement! Ricky Rubio will finally play in the Suns
The Spanish base will sign a contract for three seasons and 51 million dollars with the Suns. He will join the young Devin Booker and DeAndre Ayton.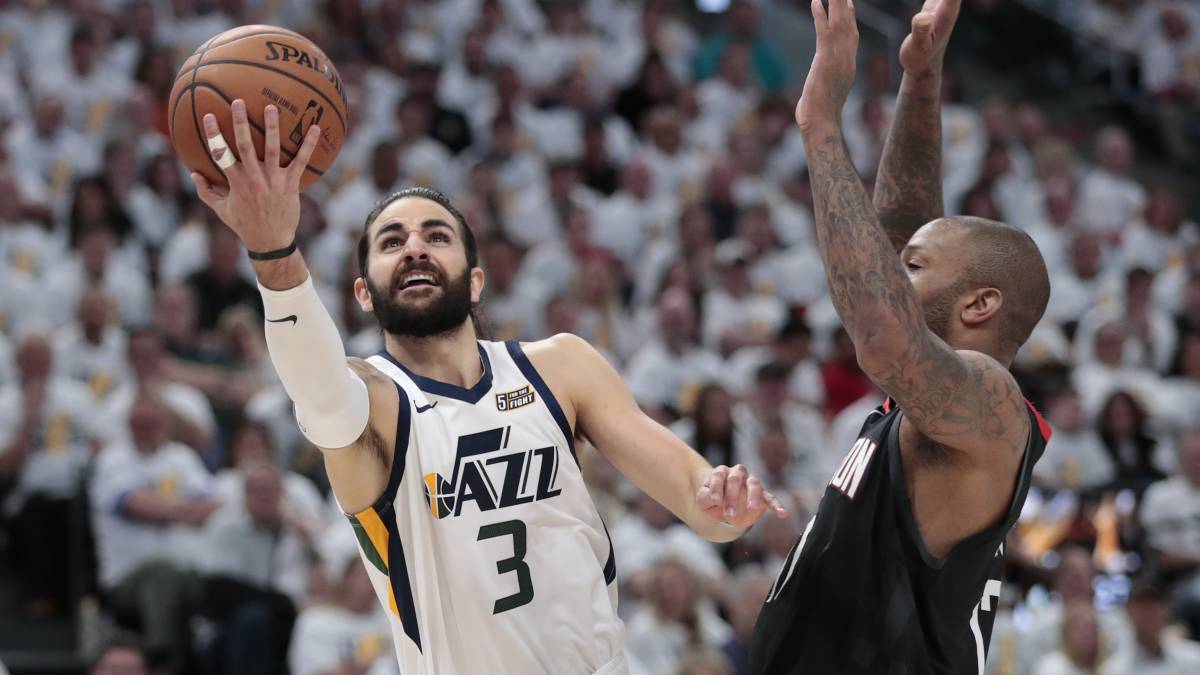 Ricky Rubio already has a new destination: Phoenix Suns. According to Shams Charania (The Athletic), the base will sign for three seasons and 51 million dollars with the Arizona franchise, penultimate last year in the NBA and out of the playoffs the last nine seasons. This will be his third team in the North American League after Minnesota Timberwolves and Utah Jazz. It was the first time that the Spaniard was a free agent and could choose his destiny.
Phoenix was not the destiny that was considered for him at first. Since Utah made it clear that he would not renew Rubio after acquiring Mike Conley in a trade with the Memphis Grizzlies, all the information put the Spanish international in Indiana. Finally, the Pacers have opted for Malcolm Brogdon (leaves Milwaukee for four years and 85 million) and the Suns have fish in troubled river. They have made an experienced player (eight years already in the NBA) to help in the growth of a very young project and with a lot of travel.
Ricky changes a team formed and with a stable presence in the playoffs for another unstable, which can not be found the best way to straighten the course. Since the 2013-14 season, the Suns have always finished the Regular Season with more losses than victories: their balance in these last six years is only 126 wins in 492 games, 25.6% of games won. In this period, in addition, Phoenix has had four different coaches. Monty Williams, who replaces Igor Kokoskov (only lasted a year), became at the beginning of May in the fifth.
Although the lack of control that seems to reign in Arizona, there are elements that invite optimism. The project is based on two great and young players: Devin Booker and Deandre Ayton. The first is an escort of great quality, with an amazing scoring capacity. In four seasons averages 21.4 points (35.4% in triples). On the other hand, Ayton was the first number one of the draft in the history of the Suns. In his debut course he reached 16.3 points on average.
One last move will require
Bobby Marks, market analyst at ESPN, gives an important detail that must be taken into account. Until the transfer can be made official, beyond July 6, the Suns have time to make an adjustment they need for economic reasons. They need to get rid of 2.6 million dollars to reach the maximum allowed if we take into account the 17 million Ricky Rubio will charge with the new contract. Kelly Oubre, key in a situation that must be resolved.
Photos from as.com