Smart: "I pretend in defense, but others do it in attack"
Marcus Smart defended himself in an interview, but also to Kyrie Irving: "He didn't give everything he had, but the others didn't either."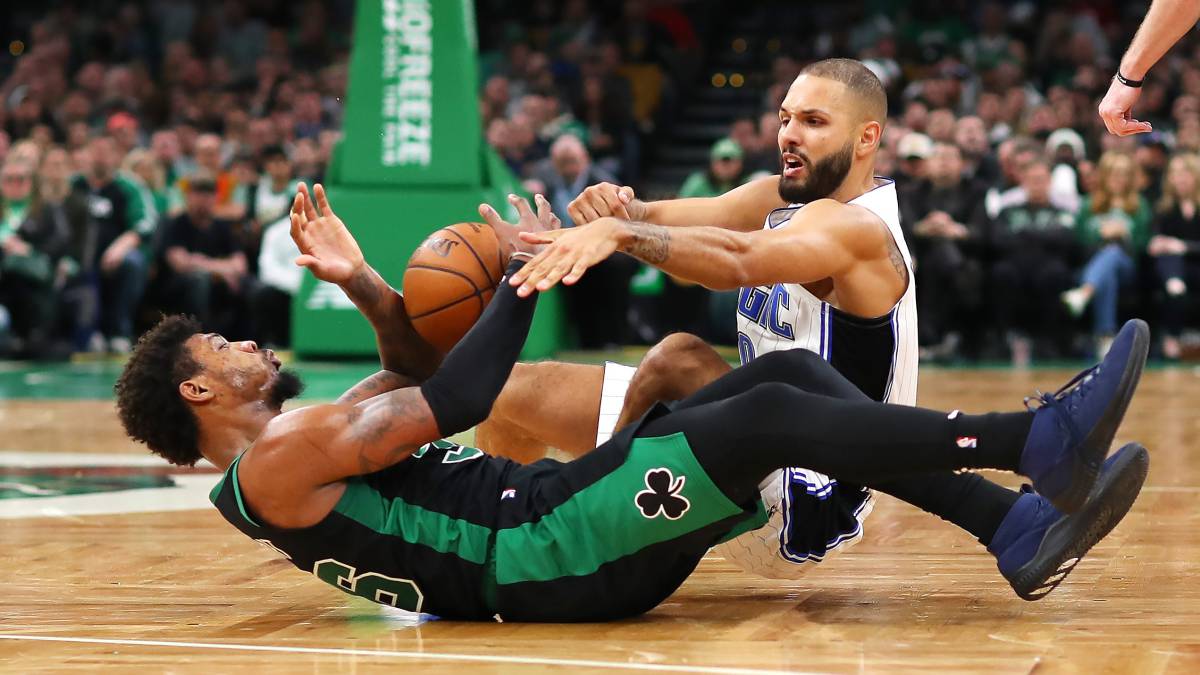 Marcus Smart attended the ESPN studios yesterday to participate in The Jump, one of its programs. The escort of the Celtics was interviewed and left a string of headlines on various themes of actualidad in the NBA.
He was asked about his team's bad campaign: "Let's call things by name: we were tremendously dysfunctional. We were the same outside the court, but the problem was inside. We didn't know how to do it." It's almost past water since Kyrie Irving has gone to the Nets with Kevin Durant and Smart chooses not to charge the blame at the base: "Everyone knows, not only him: Kyrie has not reached the level he himself he had put himself in. But there are four more players with him and a coach, this is supposed to be a team: you can't blame only one guy. "
He also talked about the 'flopping' of which he is usually accused despite being one of the best defenders of the NBA: "The difference with me is that I pretend in defense. Your favorite player is the one who does it in attack. In a game in the one that the offensive has so much advantage, the defense has to do something to reverse it.The attacker can put his hand wherever he wants, but then you put it on him defending him and it is necessary ... You have to call the attention of the referees to give them account".
Smart last year raised with Boston Celtics, where he has been playing for 4 campaigns for five years in which he will collect a total of 52 million dollars.
In the regular phase of the 2019/20 season the Flower Mound player reached about averages of 8.9 points, 4 rebounds and 1.8 steals per game
4
Photos from as.com