Simeone works with Costa, Herrera and a 4-4-2 system
It is the first time in San Rafael that proves it. The one with Lagarto, up with Morata. In the middle of the field, folded positions: Koke-Llorente and Saúl-Herrera.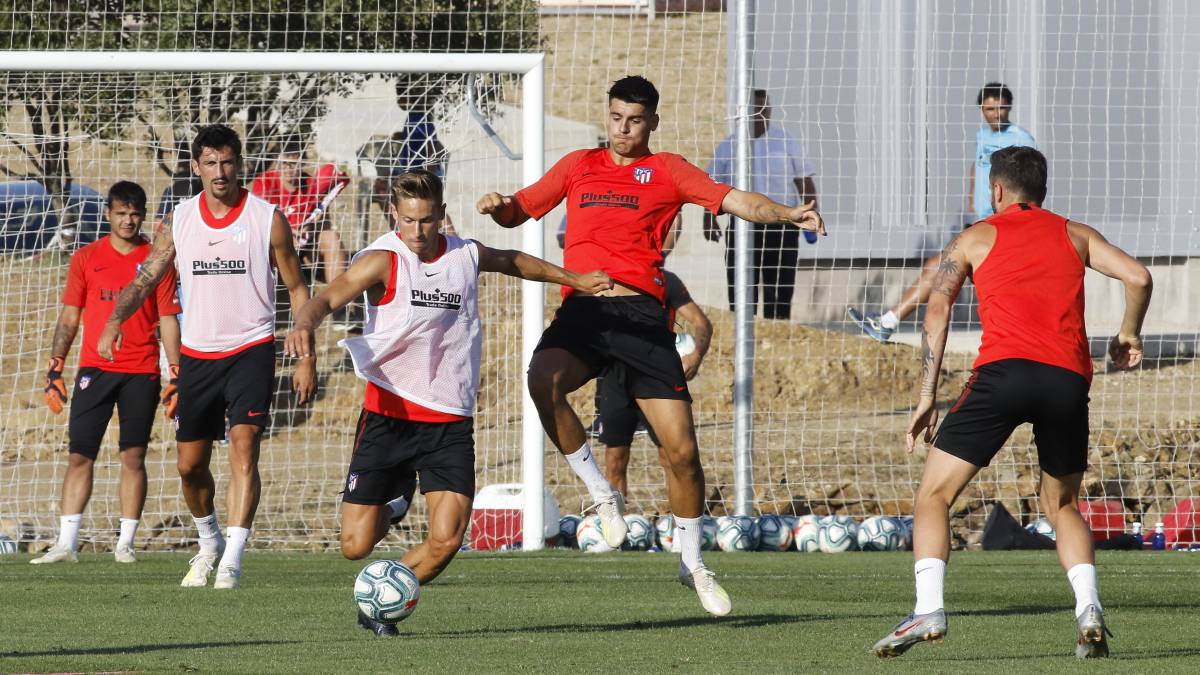 "Three, two, one, we're with Cholo", the voice of Profe is heard, the first part of the triple session of the day has just finished. Although Simeone's voice had already been heard before, during a ball circulation exercise. To correct. "Go slow," "bad, bad," "give life," "is the ball that runs well," said the Argentine coach on a group that were Diego Costa, Lemar or Joao Felix.
When he played football , Simeone insisted with the tactics and its titular equipment but this time with variation of system (4-4-2) and two men added to the eleven of last days: Herrera and Costa. All their available midfielders were in their starting team, with Koke and Llorente sharing position, such as Saúl and Herrera. Nelson Vivas was still stuck to Lodi, in his particular private class, while Carlos Isaac, Savic and Felipe integrated the defense. Joao Felix on the right, Lemar on the left and Costa and Morata on the tip. Because the Atleti 2019-20 has many skins. The 4-3-3, this one ...
In the opposing team, with Correa, Kalinic or Vitolo, which is very strong this pre-season, not only physically, but also with the ball, he highlighted again the same session of the morning: Saponjic (official this Thursday, presented tomorrow in the Metropolitan Wanda, 1:00 pm). Destaca his physical strength and his ease for the goal. Oblak started the session but once the first part was completed, he retired, by dosing charges.
Felipe's entry on Joao
The ball filled everything in the afternoon session. With fright Because in an action of one of the exercises, a little game in which Simeone rehearsed attack moves, Felipe took ahead to Joao Felix, who was lying on the floor. Was nothing. He got up right away. But it was a hard entry. At that time the Portuguese filled his little party with pearls. With golazo, with great previous action. There was another among the audience: an amateur fainted from the heat.
The doctor, the nurse and a football player, Saul, went to see what had happened. Since the season began, Koke is a captain in every gesture. When the training ended, an hour and a half after having started, he returned, next to Koke, with Lemar, Joao, Llorente and Morata who never fails to do this: it was the turn to sign autographs to the fans. As Costa, that in one of the doors and the queue before the bus, like Vitolo, Lemar and the others, and again Koke, again Saul. Four day of stay in San Rafael that ends. Ten remain
Photos from as.com