Simeone tests his first eleven and insists on the 4-3-3 system
Atlético closed its triple session with almost two hours of work in which the coach tested a lead with Lemar, Morata and Joao. Live, on top of Lodi.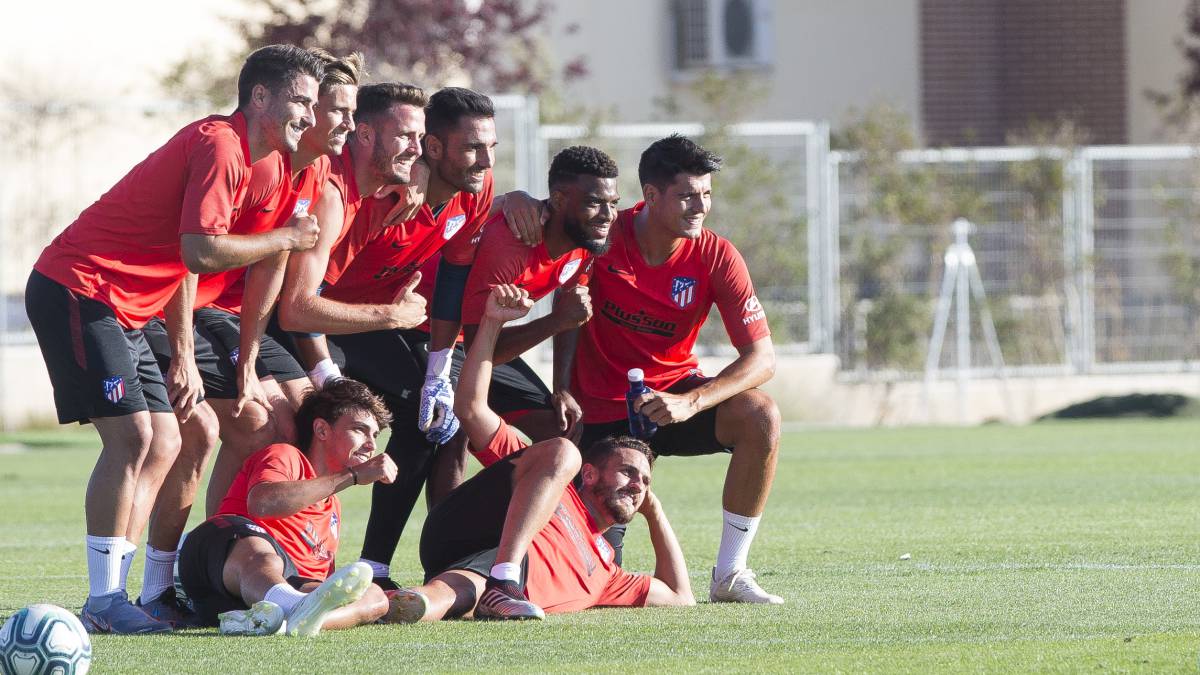 Finally the first triple session of Atlético in Los Angeles of San Rafael with a training of almost two hours on the football field and with Simeone insisting on an idea: 4-3-3. The Argentinean technician tried yesterday, when he is going to complete a week of work with his staff, his first eleven. It lacks important men, Giménez for example, but it is eleven that aims, with four of the signings in their ranks: Felipe, Lodi, Llorente and Joao, with a front that includes the Portuguese along with Morata and Lemar.
Carlos Isaac, with whom the Argentinean technician had an aside at the end of the session, Savi, Felipe and Lodi integrated the defense. Llorente in the center (and again immeasurable in the steal), with Koke and Saul in front as, the center of the field while the front, that, the Portuguese formed to the right, the French to the left and the front Madrileño in the center. Diego Costa was part of another eleven in which Herrera (who stands out for his great definition with both legs: every time he shoots goal) and Correa. Thinking about LaLiga could have an explanation: Costa still has to meet a match of the eight with which he was sanctioned after his expulsion at the Camp Nou last season. By the way, it is fine and refined. Every ball he touched ended in the net.
Susto de Savic, Vivas with Lodi ...
Sarabia, Oblak, Adán and Savic trained with total normality after they left the session in the morning, with an individual alternative training of a preventive nature. In the case of Montenegrin, in addition, took the opportunity to do bureaucratic paperwork and obtain the visa for the tour rojiblanca in the United States. Savic just gave the first scare of the preseason, but then it turned out to be nothing, having to miss a few minutes of work because of problems in a toe. After reviewing it with the doctor on the bench, he returned to work normally. Another protagonist was Lodi. The rojiblanco's technical staff is very much on top of it to internalize the defensive concepts. If in the morning it was Simeone, in the afternoon it was the turn of Nelson Vivas. As a footballer he was right-back and, as happened last season with Thomas, a lot of the training was devoted to working with him repetition exercises with one thing in mind: defense, defense, defense.
Photos from as.com