Sergio Rodríguez and CSKA Moscow separate their paths
According to Nikos Varlas (Eurohoops), the Canarian base dissociates himself from the current Euroleague champion. Armani Milan, Valencia and Unicaja are after him.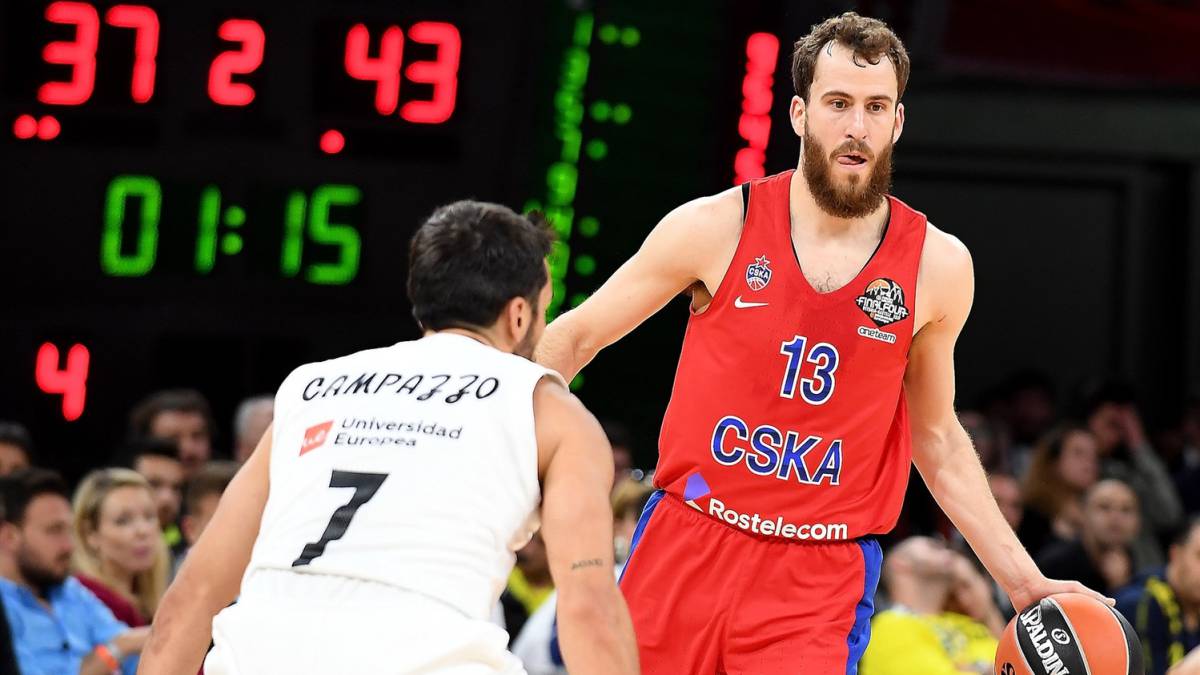 Sergio Rodríguez leaves CSKA Moscow. The 33-year-old Canarian base will not reach his final year of contract with the Moscow team after reaching an agreement to rescind its validity, as stated by Nikos Varlas (Eurohoops). The player, who arrived in Moscow in 2017 after playing a season in the NBA (Philadelphia 76ers), signed for three years, the last of them with an exit clause of 450,000 euros that he and the club could run until the deadline , set on July 12. Finally, el Chacho communicated to CSKA his desire to leave and both parties have reached an agreement to separate their roads, thus becoming a free agent.
This movement does not catch by surprise, at least for the Russian press, specifically the newspaper Izvestia , that assured its non-continuity because the intention of the Russian team was to rejuvenate the squad despite the great performance of the Tenerife player during this year. In 2018 he was proclaimed champion of the Euroleague, where he played an important role, especially in the semifinal against Real Madrid (23 points), and the Unified League (VTB) . In his last season in the maximum continental competition has averaged 10.2 points and 4.5 assists with a success of 39% from the line of three.
Su experience and performance has not gone unnoticed in Europe and Spain, highlighting the tremendous interest They have teams like Armani Milan, Unicaja Málaga and Valencia Basket in getting their services. The option of returning to Real Madrid , team in which he played for six seasons, is quite remote because the whites have just made official the arrival of Nicolás Laprovittola, who will share the base position with Sergio Llull and Facundo Campazzo. For now, the player will focus on the family and his recovery, both the discomfort that has dragged during the final stretch of the course and the wear after the long season, which has pushed him to make the decision not to go to the World Cup with Spain.
Photos from as.com