Serena does not give up: "I'm still incredibly competitive"
Serena Williams does not let the disappointment of another defeat turn her away from the path she considers "right" and warns: "The day I stop fighting for equality, I will be in my grave."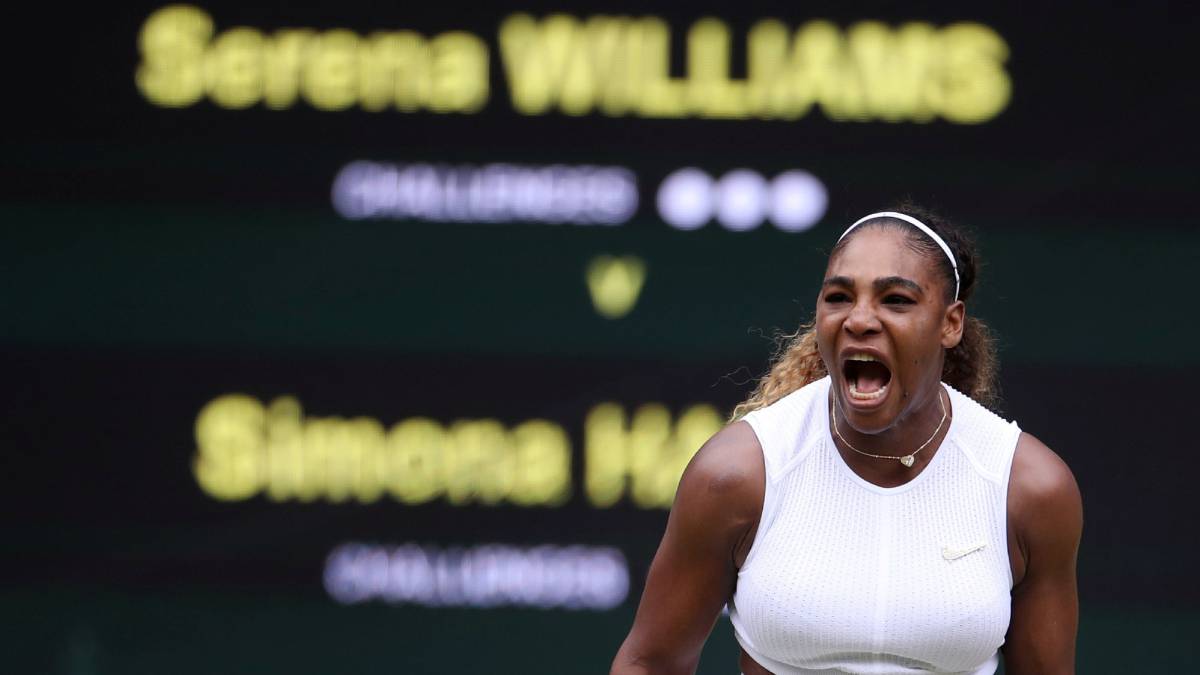 Serena Williams appeared in the press room of Wimbledon serious, but not too affected, apparently, by the clear defeat that had just suffered in the final against Simona Halep. The American recognized that the Romanian played "very well" and tried "different things" to react, but "none" helped. In addition, she admitted that she had made "many mistakes."
The American made it clear that she does not give up after her third frustrated attempt to lift the 24th title of her career in Grand Slams: "I feel like I'm still incredibly competitive, yes no, I would not go out there, per se, for the most part, I think I'm following the right path, I think I'm doing what I should to get back where I need to be. "
After making it clear he will only play in Toronto and Cincinnati before of the US Open and that will not be at the end of the month in San Jose (California) because if he plays many tournaments "there may be a problem" , he closed his speech by answering the suggestion made publicly by the mythical Billie Jean King, who declared that Serena should stop being a celebrity and fight for equality for at least one year and focus her life only on tennis: "The day I stop fighting for the game ualdad and by people like you and me (he answered a journalist), I will be in my grave ".
Photos from as.com