Sagan: "We will celebrate it with the high music in hotel and bus"
Peter Sagan made his debut in the 2019 Tour with the 12th victory of his life in the gala round. He wants to conquer his seventh green jersey, record.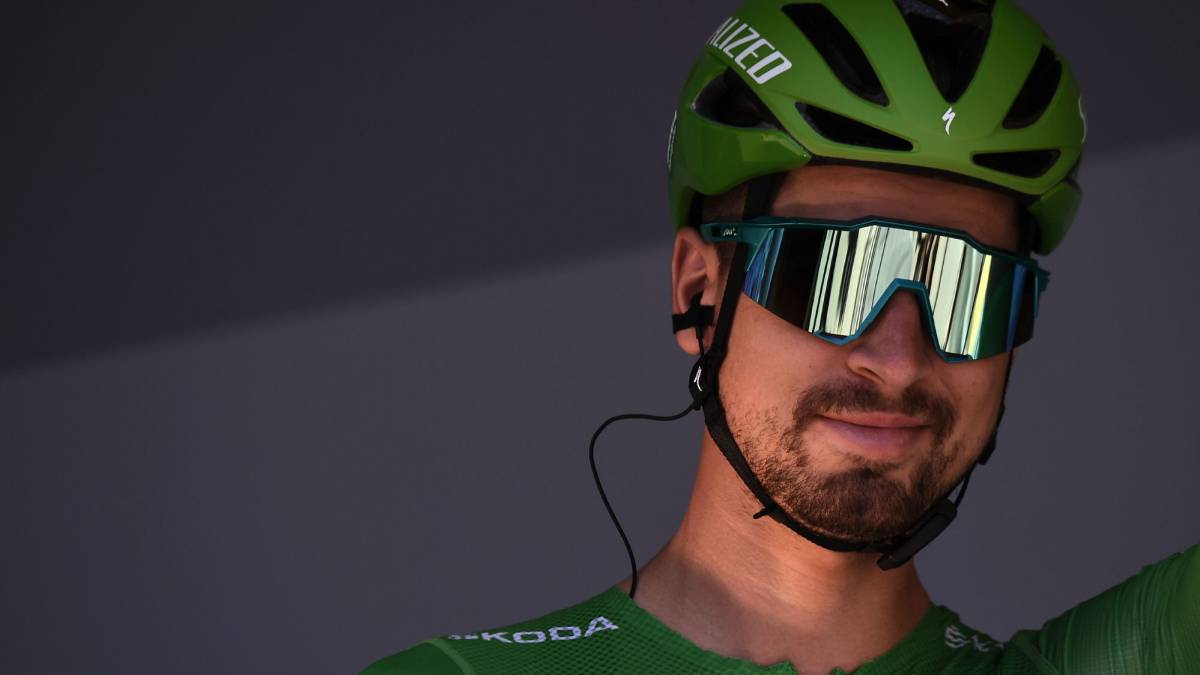 Peter Sagan started the 2019 Tour in Brussels with a jersey from his commercial home, Bora. For the first time since the Vuelta a Suiza of 2011 (excluding Nationals and cronos) he is not the current champion of his country, nor of Europe, nor of the world. "A bit of a strange sensation did transmit me dressing like that," he acknowledged with laughter. He solved it soon: although tied to points with Mike Teunissen, took the green in the team time trial, already on the second day.
In Colmar he scored his 12th victory in the French race, the 116th UCI category of his career. For the occasion he regained his celebration of The Incredible Hulk, patented in Metz, in 2012. "Is not nothing wrong, huh?" He asked reporters at his conference. No, not bad, nor that the victory meant his top-three number 44 in the Grande Boucle, which makes him the sixth ever. This ranking is led by Eddy Merckx, with 63 positions of honor: "I do not pay attention to these things, although I do believe that I will get over it". Who wants to beat with all their strength, but try to avoid mentioning to "avoid the bad fario" is Erik Zabel, with whom he shares the record of green jerseys: "I long to break with Erik and reach the record in solitaire. He knocked on wood (and hit the table where the microphones and recorders were placed). "
In 2017 the Tour commissaires expelled him for closing Mark Cavendish (he went to court and demanded a public apology from the organization and from the UCI) , and since then retains his good humor and his style of rock and roll star, but has become a person "something more superstitious": "I wanted to win my sixth consecutive points jersey, something that nobody did in all the history, and I was without that opportunity because of an excessive decision ".
Now same manda in the classification with 144 points against the 97 of Michael Matthews, second classified and winner in 2017, with the Slovak out of combat . At 29 years old, Sagan has a fairly discreet course for his traditional figures. He did not catch any spring classics for various health problems ... and only adds four targets. Of course, all of the World Tour, in Down Under, California, Switzerland and Tour de France. He also characterized the kindness with his companions: "I forced them to work, poor things, but then a good reward fell. Surely we will put the music in the hotel and on the bus much higher to celebrate ".
Photos from as.com