Ricciardo points to McLaren: "They have what we want"
The Australian driver says that papaya cars are Renault's most direct rival. He says the Woking aerodynamic package is what they want at Enstone.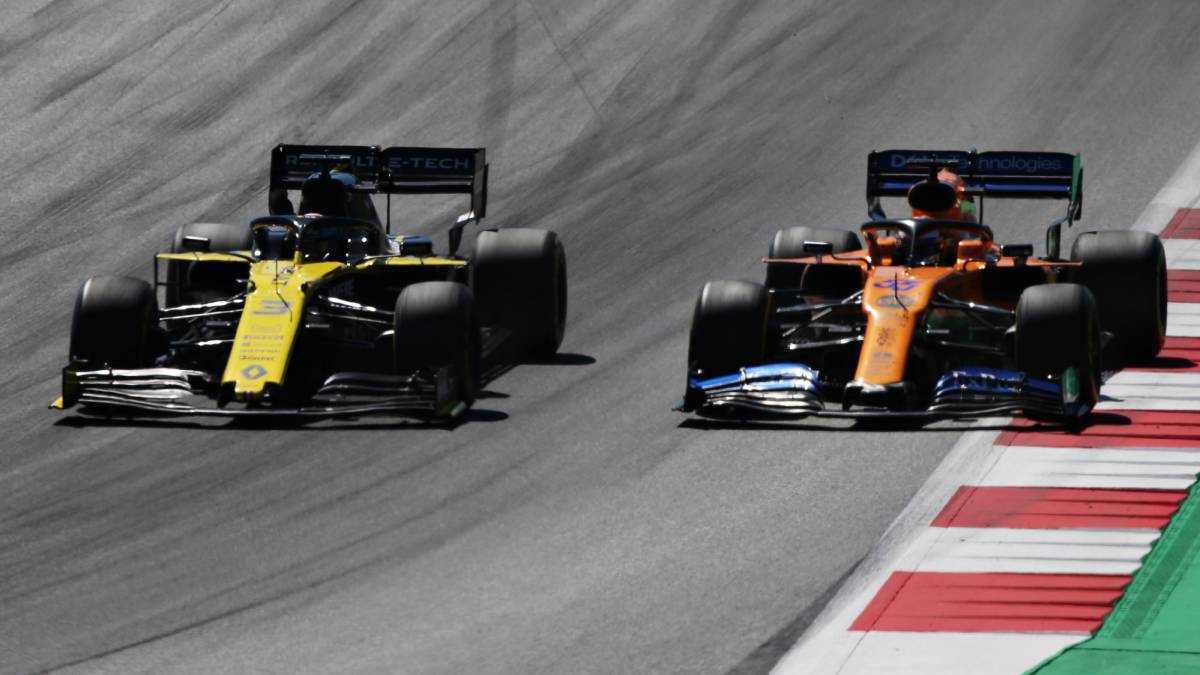 The class B domain that McLaren is showing already points to the rest of the competitors in that area of the grid (all except for Mercedes, Ferrari, Red Bull and poor Williams) as the rival to beat. And has been expressed by Daniel Ricciardo, Renault pilot who sees how the customer of the French manufacturer's engines are a step ahead: " are the reference point now and are the ones with the type of aerodynamic package we are looking for" , comments Ricciardo, who also analyzes the differences between Woking and Enstone: "They are able to generate more 'downforce' efficiently, do not lose so much on the straights, while we do not use it well" .
But far from regret, the Australian driver sees in that superiority of McLaren an opportunity to continue fighting: "That forces us to do our best I do not like to be defeated, but now our goal is to reach a better level. ".
And that performance improvement should be sought by Renault in other areas than the power unit, since it shares with McLaren motori tion: "For me is good to share engine with them. That does not allow us to make excuses ", indicates the Australian in" Autosport.com. "So if the improvement should not come from the power unit, Ricciardo diagnoses that the evolutions must reach level" of chassis and aerodynamic configuration ".
Photos from as.com