Ricciardo made Norris cry ...
The Briton could not contain the laughter at the press conference after a joke from the Australian. They followed the laughter when it took out of the track a McLaren in the 'hot laps'.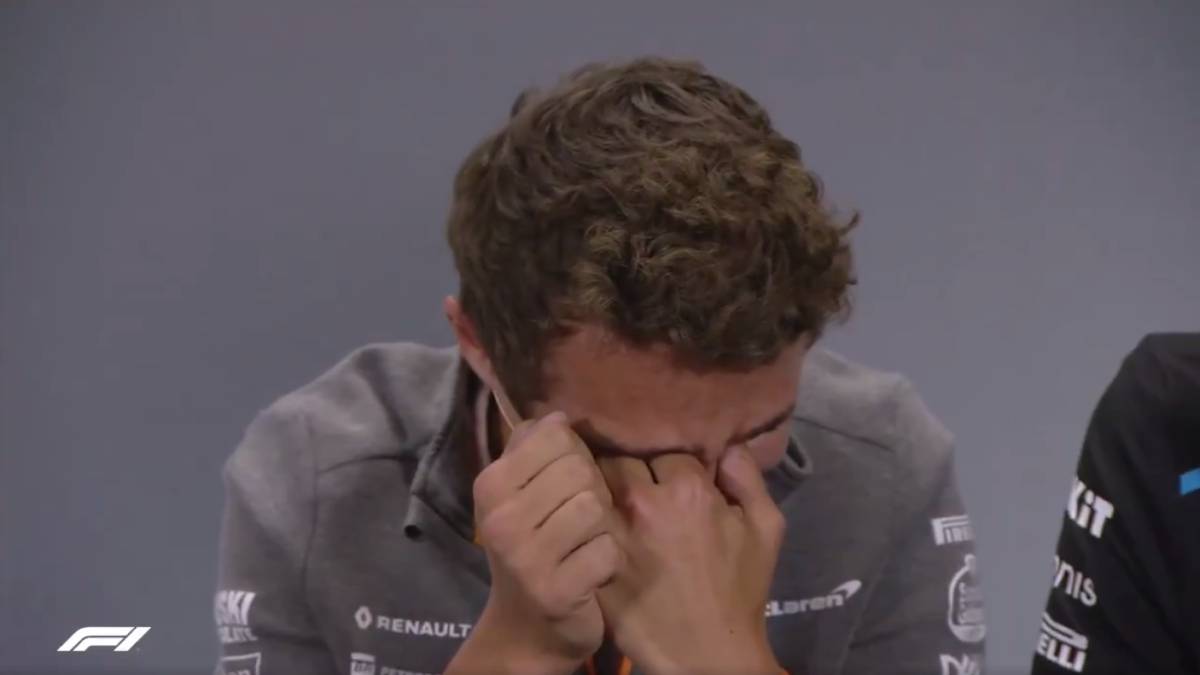 They spoke at the mustache press conference, Norris jokingly told Hamilton that perhaps the British public did not equate him with Nigel Mansell for his simple mustache. They then talked about Verstappen's facial hair and, without any microphones, Daniel Ricciardo put in a low voice to make a joke about hair and adolescence in reference to Lando Norris. When the next question began, the British McLaren driver could not contain the laughter and they escaped to tears before the astonished look of Lewis.
It was one of those moments of laughter in such a formal environment as the official press conferences that the FIA celebrates Thursday and Friday in the great prizes, although in this case who broke the schemes was Ricciardo, a habitual suspect. And it was not the last laugh of the day for Lando: a few hours later, in the 'hot-laps' with sports for VIP guests, the young man took his McLaren off the track and ended up rescued by the crane on the gravel. When he got off the car he could not stop laughing either.
Photos from as.com