Ricciardo is discarded as a substitute for Vettel in Ferrari
The Australian confirms that next season he will continue to drive a Renault, despite the setbacks he is experiencing on board the RS19.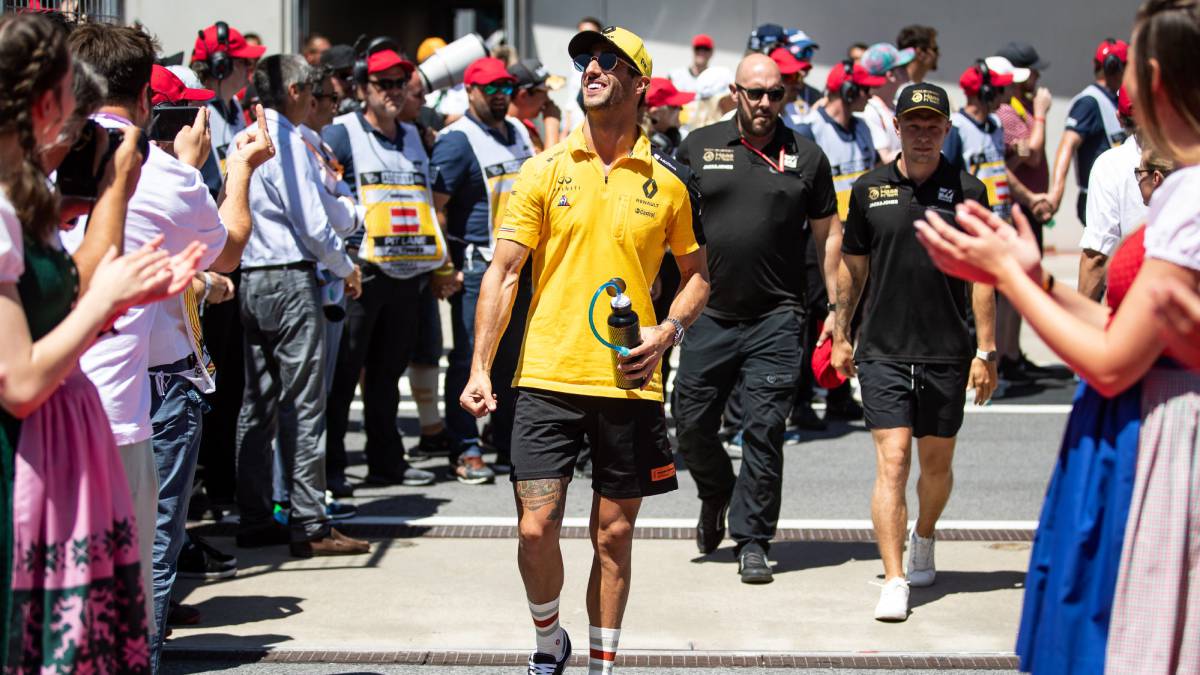 "I have my contract, it's a contract until the end of 2020, it was a two-year agreement. So if Sebastian Vettel leaves this year, it's his decision, but I would not be involved in it." In this way, Daniel Ricciardo has settled the speculation that placed him as a possible substitute for the German in case of leaving Maranello at the end of the year.
Ricciardo, who is suffering too much to lead the 'F1b' due to the push and development of McLaren, relies on the power and cohesion of the GPDA to improve the current situation of the Formula 1 World Cup starting in 2021: "We have achieved a lot of support within the GPDA in recent years." At this moment, it is a very united group and we are all Very much in line with what we want to do for 2021. We definitely have something else to say, I know that Lewis Hamilton had a meeting with Nico Hülkenberg a couple of weeks ago, one of the strategy meetings, so we are working to try to improve things for everyone ".
Finally, the Australian admits in 'Auto Express' that once he finishes his sports career in the 'Gran Circo' he does not go He brings new challenges in IndyCar such as Marcus Ericcson or Fernando Alonso: "I'm close to Marcus Ericsson, I was with him in the United States a few weeks ago and he loves the IndyCar. I'm happy for him, but the ovals scare me a lot. So I will really be in Formula 1 as strong as I can, and then I will probably move to a farm later! "
Photos from as.com