Rea wins solo and becomes leader after another Baustista zero
The British took the lead by passing Sykes in the first corner and did not let go again until the finish line. The Talaverano went to the ground now loses 8 points.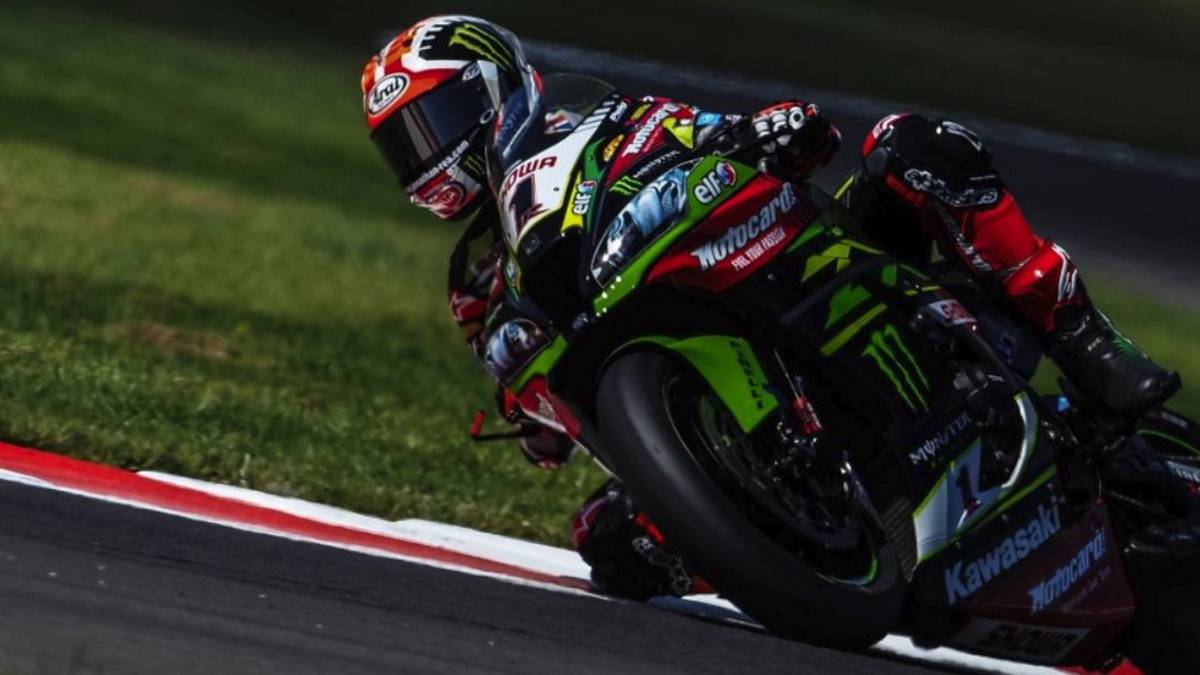 Who was going to say it there on the fifteenth of April. Then, four dates of the Superbike World Championship with absolute dominance of Álvaro Bautista had been disputed. Race that was disputed, race that the pilot of Talavera gained without giving option to any of his rivals, not even to the principal, Jonathan Rea. The Briton, who had won the last four world titles without opposition, was forced to change roles and assume the leadership of Baustista. But now, just four dates later, Rea has turned around the tortilla and has been placed leader of the championship with a tremendous victory in Great Britain.
Rea never threw the towel and worked like an ant after Bautista getting off the podium only in one occasion, in race 2 at the Jerez circuit. And he has not been able to make a better race to be a leader. The Briton, who was second in Donington, overtook the poleman, Sykes, in the first corner of the circuit, and launched towards the victory without looking back. Meanwhile, Sykes, who finished second, Haslam, third, and Baz fought for the two podium places that were free.
Bautista suffered, fifth, with his Ducati that gave him the odd scare before the final disaster. The pilot of Talavera, around the equator of the race, was catapulted from the Panigale to the ground and towards his third zero of the season. Álvaro suffered a hard fall that he could thank to get away unharmed, but he probably did not hurt the blow as much as the loss of the leadership of the general. With his victory, with more than eleven seconds over Sykes, Rea was placed first with 339 points, eight more than Bautista (330) .
The other Spaniard, Jordi Torres, also went to the ground at the same point of the circuit as Álvaro, one turn before.
Photos from as.com