Quintana on the time trial: "We will give some time"
The Colombian was honest with the possibilities of Movistar in the team time trial next Sunday. Landa: "It's the worst day for me."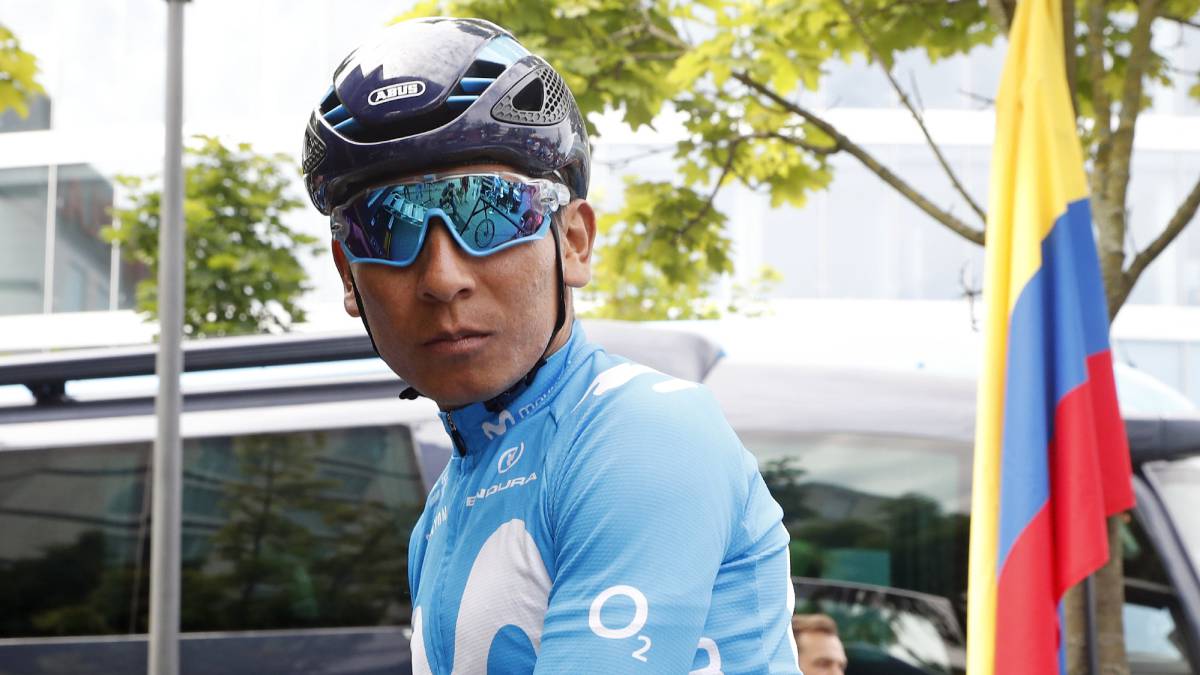 Nairo Quintana was pleased to have saved the falls in the first stage of the Tour de France and assumed that this Sunday will lose some time in the team timed.
"It was a start like the usual Tour. days are to save and move forward without losing time, without any setbacks. The team is fine, "said Movistar cyclist, 53 of the general after the first stage, the best Colombian.
The cyclist confessed that the team time trial Tomorrow is not the most favorable exercise for his training and he hoped to give as little time as possible. "Tomorrow we will probably give up some time, but we hope that it will not be long and continue to work well," he said.
Landa: "A team time is the worst day for me"
The Spanish Mikel Landa, for his part, considers that a team time trial is "the worst day" for him and he predicts that he will not be able to "contribute a lot" in Sunday's qualifying session in Brussels, while his partner and world champion Alejandro Valverde refers to the "first test of fire ".
" Tomorrow there will be some difference, but we have people with experience in the team, and then I will not contribute much, we will defend ourselves with the idea of not losing too much time ", Lanada said. A time trial by team is "the worst day for me", said Landa, even worse than an individual time trial, "since it is difficult to follow the teammates" .
Alejandro Valverde affirmed that the 27 kilometer time trial that will be played by the streets of Brussels "will be the first test of fire and the team will try to do it as best as possible and not waste much time" . On his role in this Tour, the world champion recalled that his role will be "to be with the leaders now and on the mountain ".
Photos from as.com