Quartararo deserves an official motorcycle in 2020, according to his boss
"I can't imagine what it will be like if it's on a factory motorcycle," says Razlan Razali, the head of the Yamaha SRT Petronas.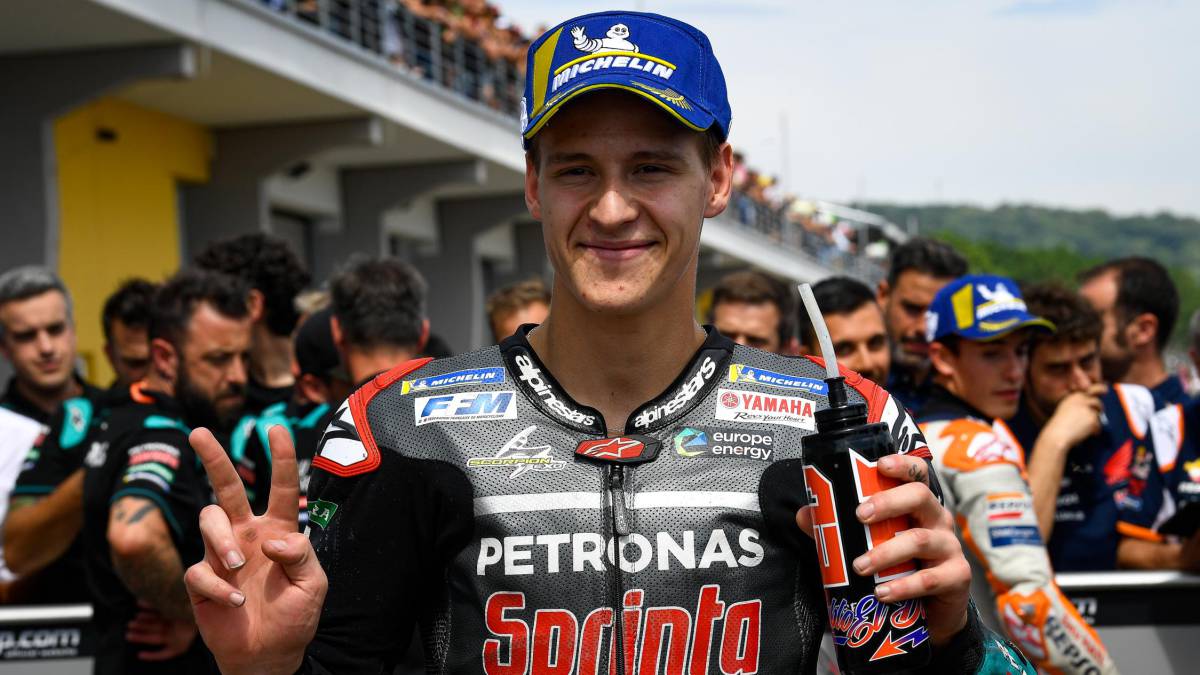 This weekend returns the show on two wheels. The Motorcycle World Championship returns from vacation one month after the last race at Sachsenring, where Marc Márquez won. Together with the Honda rider, one of the biggest attractions this season in MotoGP is Fabio Quartararo. So much so that, in statements for 'Crash.net', Razlan Razali believes that the French deserve an official motorcycle next year. 2
"What Fabio has done so far is beyond everyone's imagination, especially the team, "says Razali, head of the Petronas Yamaha SRT team. "I don't want to change what Fabio is enjoying right now. One thing I know for Diego Gubellini, his team leader, is that Fabio just has to adapt his style to the bike with minimal changes. That's why I also wonder why Official riders can't do it. Fabio's motorcycle specifications are lower than those of Frankie (Morbidelli) and the factory team ... ", comments the Malaysian leader to which he adds: " I think Fabio deserves to be on a factory motorcycle next year, and I cannot imagine what it will be like if it is on a factory motorcycle. " He has achieved two poles (thus becoming the youngest driver to achieve a pole in the queen category) and has climbed the podium twice. In addition, march eighth in the World Cup with 67 points, only three of the first satellite pilot in the classification (Jack Miller). Very good results that could be worth an opportunity on an official motorcycle.
4
Photos from as.com