Oklahoma will celebrate 'Paul George's Day' without Paul George
The forward renewed with the Thunder last year and the City Council set July 7 as the 'Paul George's Day'. Now the player is heading to Los Angeles.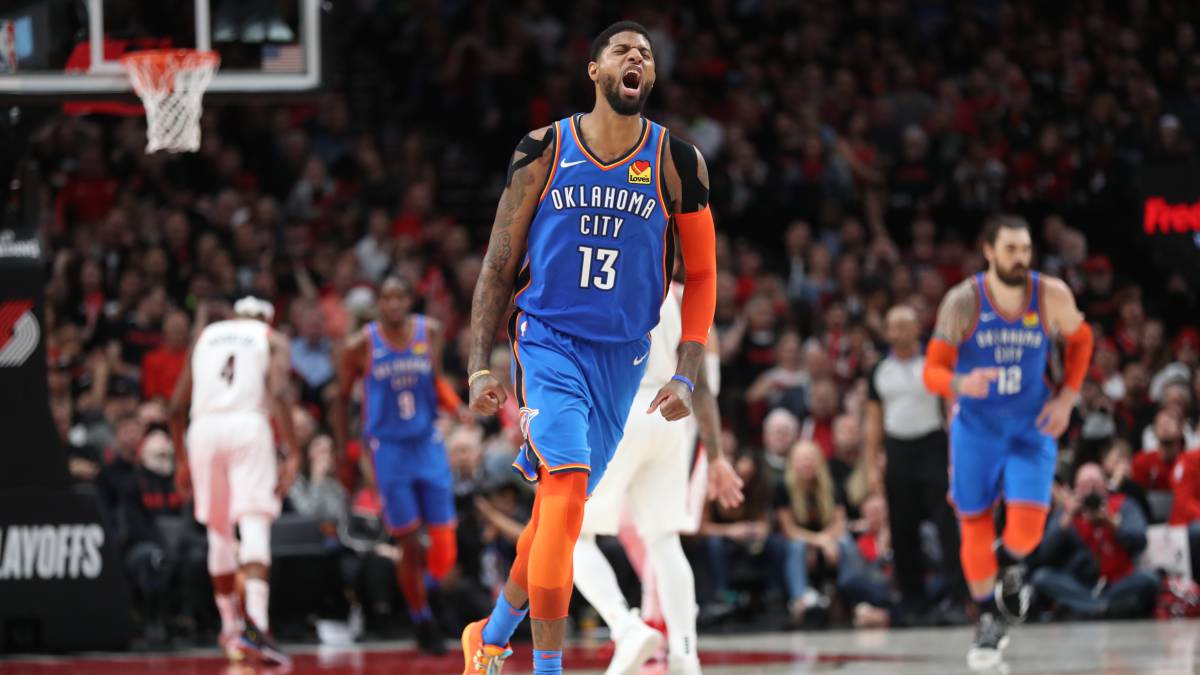 It was exactly two years ago, on July 6, 2017, when it became official that Paul George left the Indiana Pacers to play alongside Russell Westbrook in the Thunder. The forward made clear that season he wanted to leave Indianapolis and his favorite destination was Los Angeles, city located about 100 kilometers from Palmdale, his hometown.
Since, at that time did not have the opportunity to call in either of the two franchises angelinas. "In 2017, before arriving in Oklahoma City, I wanted to come and play Los Angeles, unfortunately, they did not transfer me to the Lakers and they did not go for me . In the end they sent me to the Thunder, which was something precious for me ", admitted the player in the summer of 2018.
After that first season in the Thunder entered the market of free agents but the player opted to renew his contract with the franchise of Oklahoma for four seasons and 137 million dollars. Despite not being his priority destination, George adapted to perfection to Oklahoma City, he forged a good friendship with Westbrook, coming to show great affinity both on and off the field, and finally decided to lengthen his relationship with the team.
This accumulation of factors caused that the city council itself of the city, with its mayor David Holt at the head, proclaimed the 7 of July in Oklahoma City as the 'Paul George' Day. In addition, the councilman himself offered to personally pay the annual license fee that allows fishing in the municipality , sport that is loving the eaves.
However, the player had spoken to the franchise that this summer did want to go to Los Angeles and finally play in his hometown. He will do it in the Clippers and he will do it next to the jewel in the crown of the free agents: Kawhi Leonard. Precisely una of the conditions of the current champion of the NBA to stop in this franchise was that George, with whom he had previously spoken about this movement, was at his side. This fact makes the Clippers clear contenders for the ring. Meanwhile, it is not known if in Oklahoma City this Sunday will be celebrated the day of a player who is already the history of the Thunder.
Photos from as.com