Neyder Lozano, first signing of Granada on his return
The Colombian defender, Neyder Lozano, has become the first signing of Granada in his return to First. After finishing his contract with Elche, he arrives at the Nazarí team for free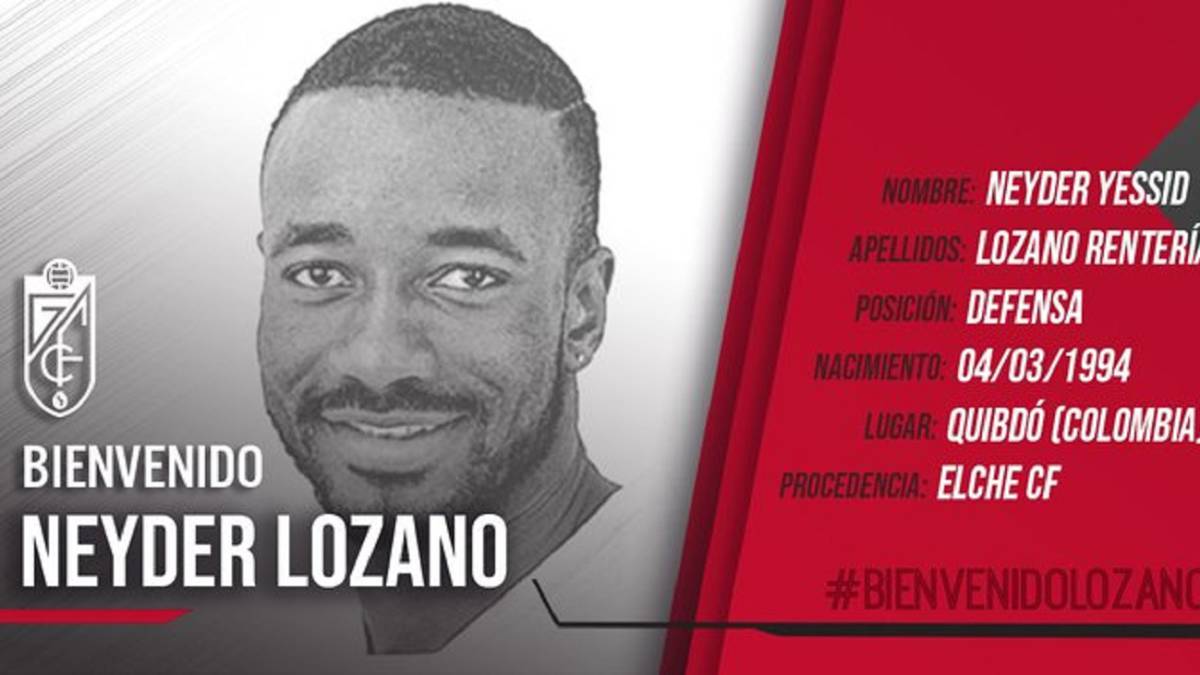 Lojdo Loey (Quibdó, Colombia, 04-03-95) has become the first signing of the Granada in his return to First Division. The defense comes free after finishing his contract with Elche and signed for three seasons. The player, in the absence of the medical examination, will reinforce the defense of Diego Martínez.
The Colombian, who occupies an extra-community square, can play either central or left back or defensive pivot. Multipurpose and with an enviable physique, will debut in the top category with the Nasrids after arriving in Spain in 2016.
Diego Martinez already has his first signing. Neyder Lozano signed with Granada for three seasons after a great performance in Segunda with elche. A 25 years old is a great project for the future. Lefty, conpulent and with a great physicist, the Colombian is a versatile player not lacking in technique. He arrived in Spain in 2016 at the hands of San Sebastián de los Reyes to reinforce the defense in Segunda B and in December 2017 he signed for the Elche With the Elche team he achieved the promotion in 2018 and last season in Second has been one of the benchmarks of Pacheta's team, where he has played 29 games and scored a goal. Precisely his debut in the second was against Granada, team with the one that will be released in the maximum category.
With his arrival, el Granada reinforces the defense, where after the departure of Martinez (was loaned by Eibar) and with only Germán and Bernardo as central, already has another cash for the center of the rear that, in addition, adapts well to the side, where the coach still has Alex Martinez, who renewed a few weeks ago, and Adri Castellano, who has options to leave on loan this summer. Even at the pivot, where with the departure of Fede San Emeteria has been somewhat lame. El Granada continues to move in the market to shore up its workforce, although the idea is to maintain the backbone that has led the team to Primera.
Photos from as.com