New York decides the champion: eight pilots still with options
The final double event divides 58 points and Abt, 8th, is 55, although the reality is that Vergne has it to shoot with his 32 advantage over Di Grassi.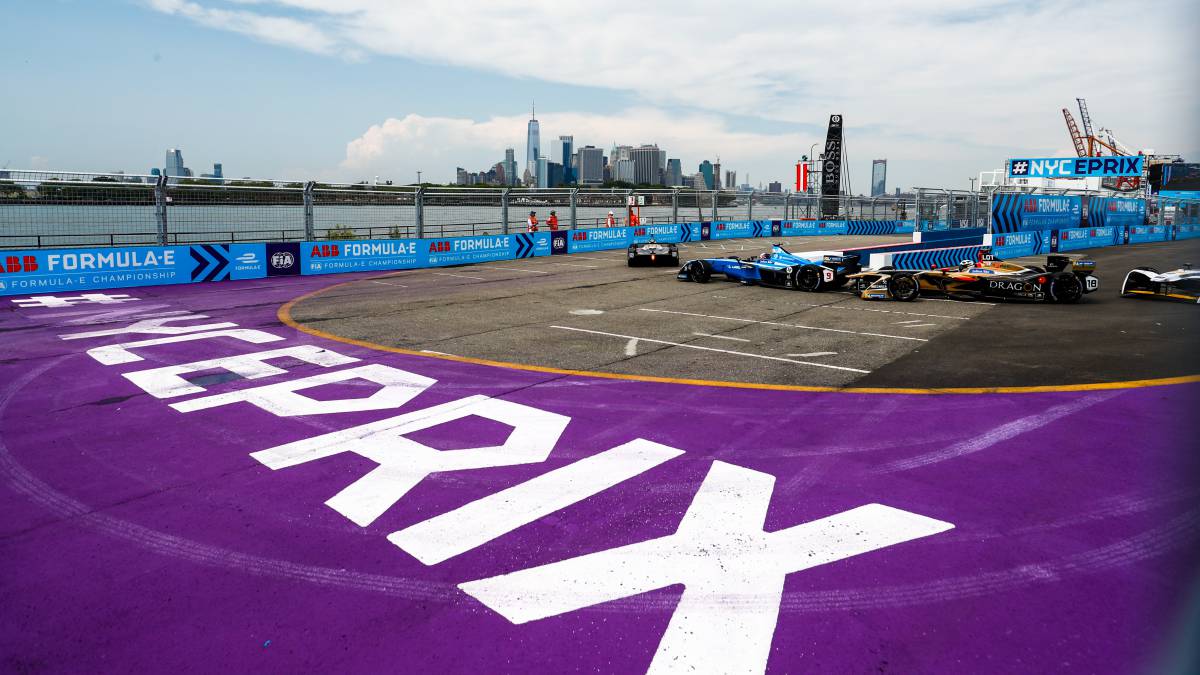 A season that began with eight different winners in the first eight races and reaches its final appointment with the same number of riders with options to take the title, it deserves to finish big. And what better place to do it than New York, a city that just to name it excites. The Big Apple will host for the second consecutive year the end of Formula E with two races that will crown the fifth electric champion ... that has all the appearance of being the same as the fourth.
In the sport it is said much that until Mathematics says there are options, but seeing the distance with which the leader faces the outcome of the championship, it should be done with a small mouth. Because after his third victory in Berne, Vergne is 32 points ahead of Di Grassi, his closest rival. Nobody had reached the end of a season of FE with so much margin to take the title, but it is what has chain three podiums in a row, you happen to be sixth to lead with that advantage.
Now well, since the numbers say that eight men continue in the race for the title you have to see why. In New York a driver can aim to add a maximum of 58 points: 50 for winning both races, six if he takes the two poles and two if he also marks the fastest laps. So, we have to take into account until Daniel Abt, eighth placed to 55 Vergne points. But, do not be fooled, both he and most of those who save the mathematics would need the weekend of his life to dethrone the French.
So it is, Di Grassi, Evans (+43), Lotterer (+ 44), Da Costa (+48), Frijns (+49), Buemi (+54) and Abt will give everything to make things as difficult as possible to JEV in the 2,373 km route and 14 curves that runs along the quays of Brooklyn with the always spectacular skyline of the financial district of Manhattan in the background. Difficult to make the miracle happen to any of them even in a place as magical as the city that never sleeps, although if Vergne is left without the title, it will be him who never do it ...
Photos from as.com