New fall of Baptist and Rea gave the eighth bite
The Spaniard went to the ground with 21 laps to go when he lost the front end. With Bautista out of combat, Rea focused on his career and comfortably won over Davies.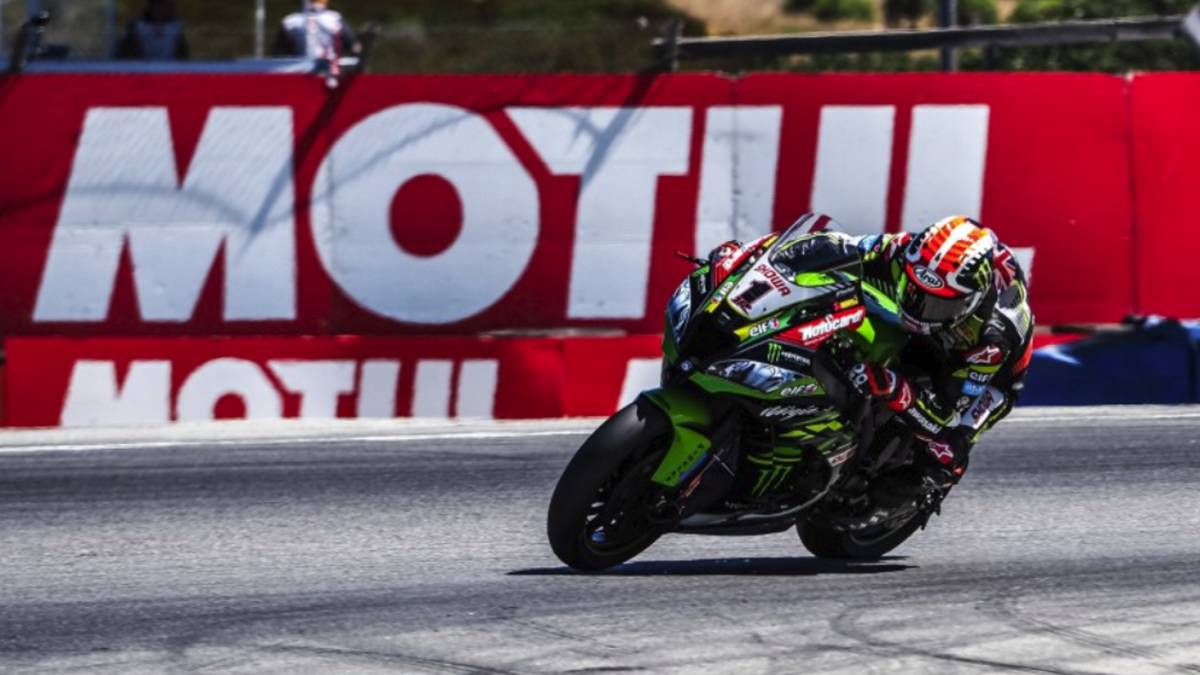 With 24 points of advantage in the general and from the pole he defended Rea in Laguna Seca his position of privilege over Alvaro Bautista. And the Ducati, the Davies and the Talaverano, threatening their lead from the front row.
The Northern Irishman came out relentless, not letting himself be surprised by the Italian mounts, which in the first round took a couple of passes, no teamwork With Kawasaki number 1 setting the pace, Davies stuck to his wheel and Bautista, to that of his teammate. With the passage of the laps the trio was opening gap, but always very close together. Bautista, in his effort to move to Davies went to the ground with 21 laps to go, losing the front. In the wall of Jonathan Rea it was not long before they showed the sign of 'Bautista Out'.
The 24 points of difference and with the last Spanish after returning to the race, they were an invitation for Rea,' El Canibal ', to take another bite to the general and extended the distance, as well did with some comfort. Rea has accumulated five consecutive victories, which has allowed him, with the last four falls of the Spanish, to come back and put two races behind. Jordi Torres finished with a great sixth, and Bautista seventeenth.
The Superole Race takes place on Sunday and the Race 2.
Photos from as.com