Nerves with the non-signings of Doncic Mavs: "Twitter fans are hysterical"
The owner of the franchise, Mark Cuban, justifies the free agency of his team in which the players with whom they were related were rumors: "There is only one we wanted."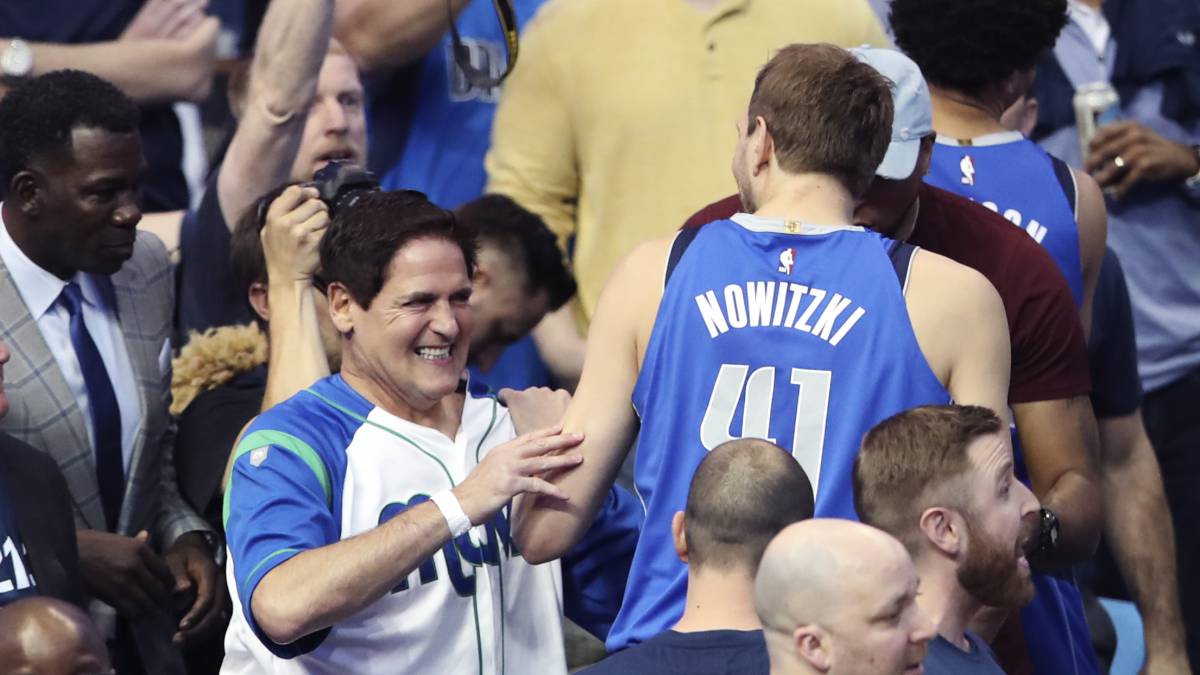 The Dallas Mavericks still have 21 million free to sign , but at this point all that remains is not enough to fill that space. More than renovating Dwight Powell, Maxi Kleber, Dorian Finney-Smith and JJ Barea at a very good price, and signing Seth Curry and Boban Marjanovic, the rest of the team's hopes are limited to the recovery of Kristaps Porzingis. It is no small thing if the Latvian returns to its best level, but the expectations were set high and the results have been far away.
But Mark Cuban, owner of the franchise, wanted to make clear that these expectations had no reason to Ser: "There was a rumor that said we were going to get someone, you do not take that someone who was rumored to want to take you and that's why we're supposed to have had a horrible free agency" . This refers to the large number of players who have been sounding to go to the Mavs: Kevin Durant, Kemba Walker, Nicola Vucevic, Al Hordford, Tobias Harris, Danny Green ...
"We are working on a couple of players We have wanted one and we did not get it, but everything else is following its course ", explained Cuban, who defined the environment that has been found around the decisions they have made, especially in social networks: "The fans of the NBA on Twitter are hysterical" .
According to rumors, those two players that they want might not necessarily be free agents and the Texas franchise would want to explore the possibility of making transfers to use the 21 million that still have . Considering the success they have had in the last decade when it comes to recruiting stars via free agency, it may be the best option for the Mavericks.
Photos from as.com