Naldo, the only one who does not share a room, waits for Marc Roca
Espanyol has 21 double rooms and ten single rooms. The arrival of the midfielder is expected for Sunday night and on Monday he will train under the orders of Gallego.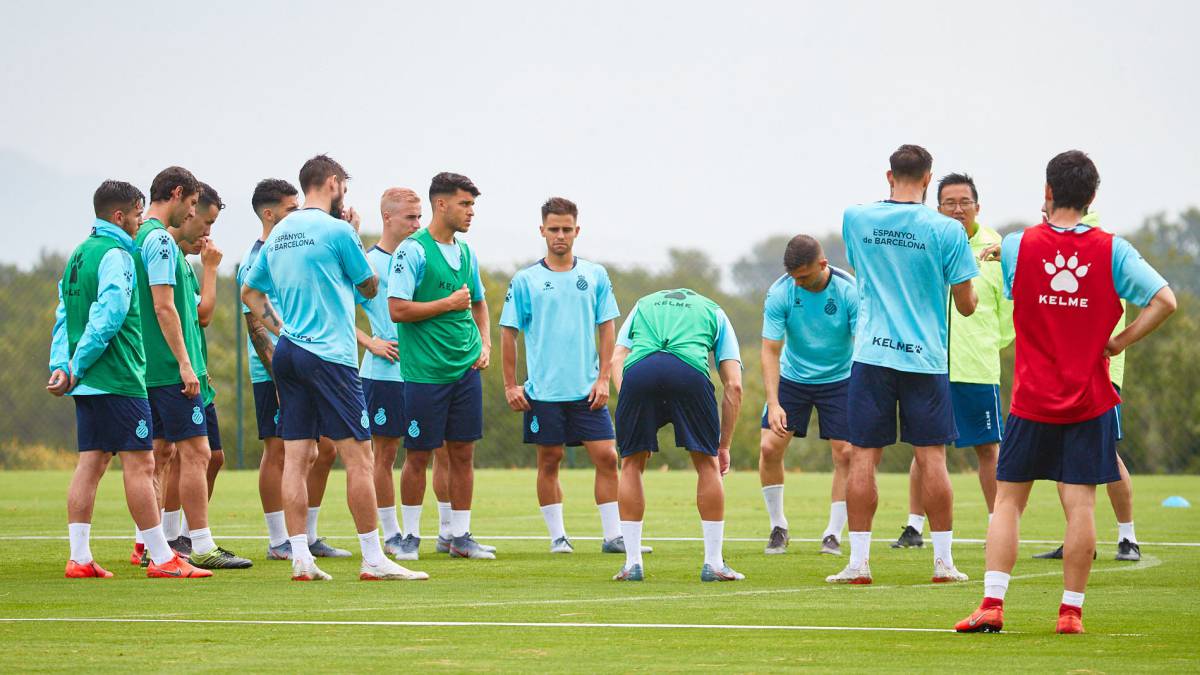 Matinal rainy and pleasant afternoon in Navata. The first team of Espanyol started the day on Tuesday morning with a gym work and minutes later he went to the playing field of the Torremirona hotel for the second training session of the stay. As happened last Monday afternoon, imperated the work with the ball and David Lopez and Pablo Piatti were the only ones who did not exercise at the same pace as their teammates to be following an individualized plan to recover from their respective injuries. The rest of the squad, with Iturraspe, Bernardo, Mario Hermoso and Borja Iglesias at the helm, were under the command of David Gallego.
Afternoon, David López and Piatti performed strengthening exercises of their respective knees and continuous running on the turf while the rest of his teammates continued with their routine of work with the ball. The hotel Torremirona is becoming a great stage for the first team of Espanyol prepare the season and is that it has occupied 21 double rooms and ten singles in the complex. Of the 29 players currently in Navata, the only one who does not share a room, is Naldo Gomes because he is waiting for the arrival of Marc Roca. The midfielder, who a few weeks ago was proclaimed U21 European Champion with Spain , is on vacation and plans to rejoin the parakeet group next Sunday afternoon. And on Monday, in the morning, I would work under Gallego's orders. As for the room ratio of the first team, the two signings Bernardo and Iturraspe share a room and Borja Iglesias does it with Captain Javi López and Mario Hermoso is with Granero. The rest of 'couples' are: Darder and Melendo; Víctor Sánchez and Dídac; Piatti and Ferreyra; David López and Diego López; Pipa and Álex López; Puado and Wu Lei; Pol Lozano and Campuzano; Adrià López and Joan García; Iago Indias and Moha; Soria and Nico; and Pedrosa and Lluís López.
Photos from as.com