Nadal: "Playing here with Federer again will be very special"
Rafa Nadal was very happy after eliminating Querrey to qualify for the semifinals of Wimbledon. "I am very happy for Bautista," he added.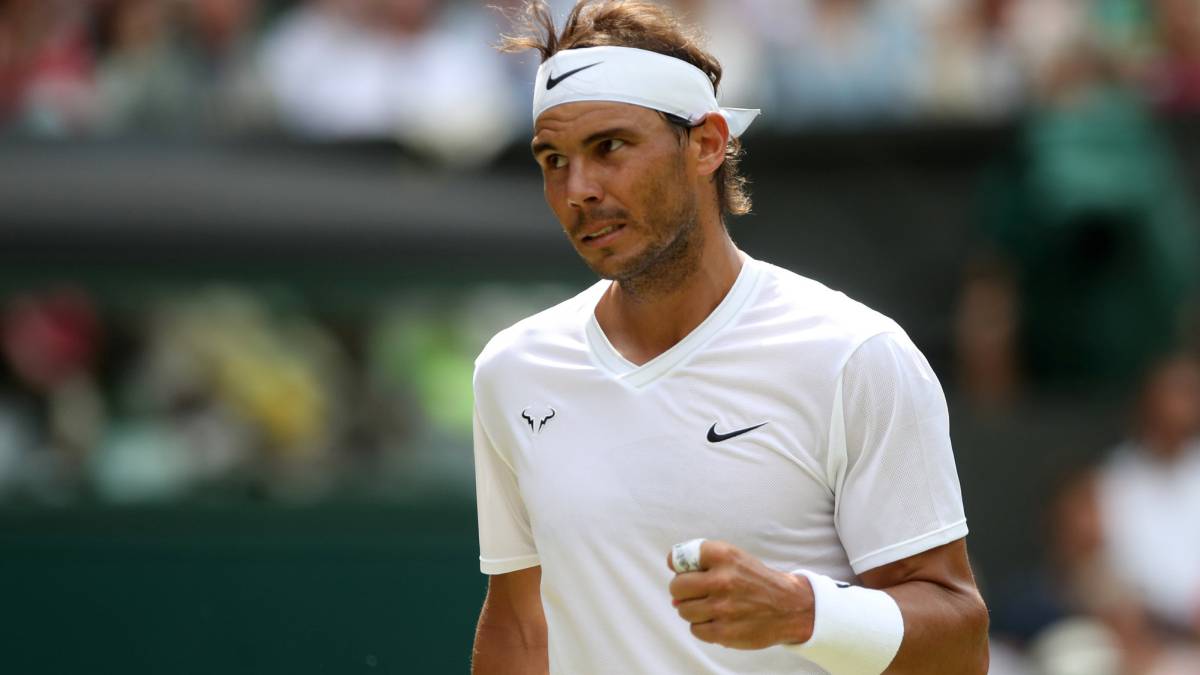 Rafa Nadal is in the semifinals of Wimbledon after defeating Sam Querrey in three sets. Once the match was over, the Spaniard attended the international tournament signal and showed his happiness. "More or less quickly, I'm happy to be in the semifinals again It was a very tough opponent and I had dangerous moments in the first set, then I played better and better," he said.
About the historic of two Spaniards being in the semifinals, Nadal was also very happy. " I am very happy for Bautista, he deserves it, it is amazing how strong he is and how passionate he is for this sport. I am happy for Spanish tennis, but above all for him. Playing here with Federer again very special", concluded .
In a press conference was extended on that new duel against the Swiss: "It's great news for me to be playing at a high level at this stage of the tournament. Going to face Federer in this round means a lot to me, because In addition, there will be fewer and fewer opportunities for us to do so. I have to play at my best level to have opportunities on this surface, because he is well and very comfortable here. The difference between playing on clay and grass is perhaps the biggest difference between two surfaces in tennis ".
Although the Spaniard prefers not to think so soon in the next match: " Now I am happy for today's game, although I know the news is that I am going to play against Federer. But I have the humility to admit that I am very happy to be back in the semifinals of a Grand Slam. From tomorrow I will think about Federer, although it is very special to play against him and every time there will be less opportunities. It's a totally different game, you have to play tennis very well, on land you can speculate more and here you have to look for solutions through good play ".
" If someone deserves it, it's Bautista "
Nadal concluded by reiterating his satisfaction with the achievement of Spanish tennis and Baptist in particular: "I am delighted that it is Baptist who has reached the semifinals, for the situations he has lived. If someone deserves it, it's him and I'm very happy. I wish him well and I hope he can achieve something bigger. It is a unique achievement for Spanish tennis and the only misfortune is that we both have more than 30, but have been able to put two players among the four best on the least favorable surface for us, it is a great success ".
Photos from as.com