Nadal, Bautista and Djokovic 'counterprogram' their workouts; Federer isolates himself
At the same time, Nadal trained on a play track open to the public, and Bautista and Djokovic did so at Aorangi Park; Federer changed his mind and worked isolated later.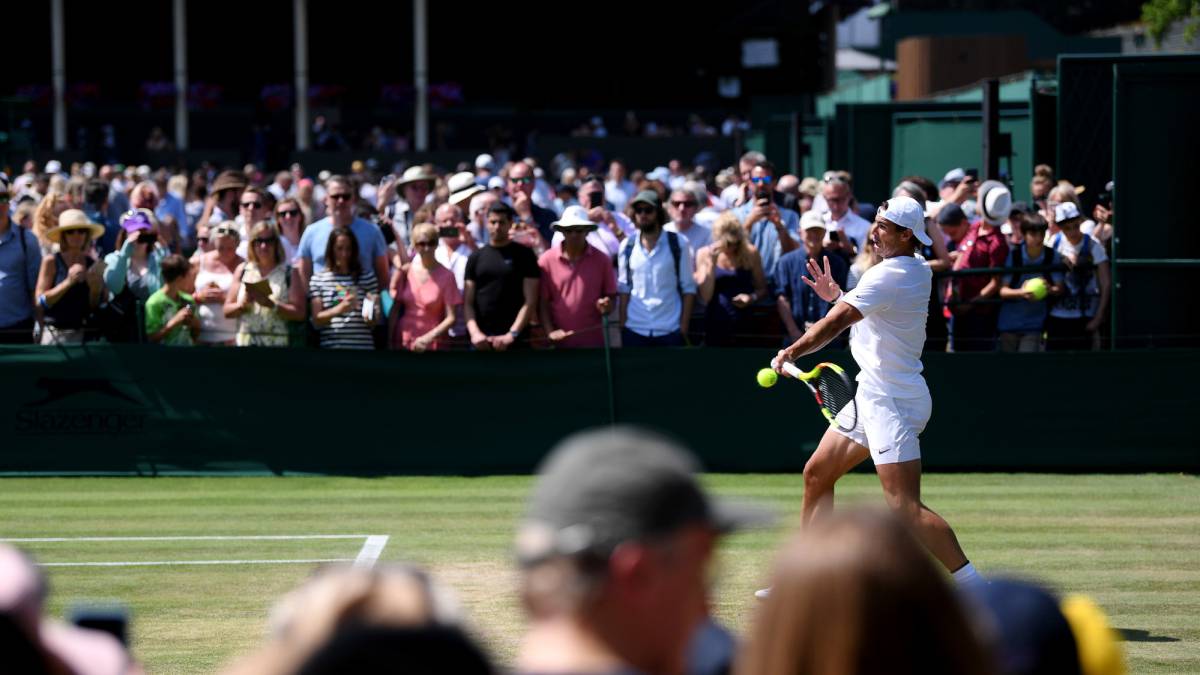 The Wimbledon semifinalists are already guarding weapons before the battles that will take place this Friday at the All England Club. Before they worked in the facilities of the tournament. Rafa Nadal, Roberto Bautista and Novak Djokovic 'contraprogramaron' their trainings to put them at almost the same time, although in different places. The Spaniard was prepared from 12:00 (local time) in a game track, the number seven, and in view of the public. Bautista started at the same time, but in Aorangi Park, without spectators, and Djokovic did it in the same area half an hour later.
Nadal practiced passes first with his friend and Munar coach, Tomeú Salvà, who was later joined by coach Francis Roig. At the end of the training, which lasted an hour and a half, a sparring, named David James, was drawing against Nadal for him to subtract.
While, on AP track 16, Bautista rallied with junior Nicolás Álvarez Varona at a different, softer and more relaxed pace, with the instructions of his coach, Pepe Vendrell, and Tomás' accompaniment Carbonell, plus some visits, such as that of the Valencian doctor Nacho Muñoz.
A about 100 meters, Djokovic, after exercising in the new warm-up area that the public could see (it is the only one of the Big Three that uses it), He was stretching with a hitting partner under the command of Marjan Vajda, without Goran Ivanisevic, who left for some commitments that he had closed before the Serbian call.44444 44
Federer, who had planned to train on a play track at 2:00 pm, changed his mind and moved the session to Aorangi Park, to escape the hustle and bustle of fans who chase him day and night at Wimbledon. This Friday, the four semifinalists will warm up before facing each other at the center starting at 1:00 p.m. (2:00 p.m. in Spain). First, Djokovic against Bautista; then Nadal against Federer, do not miss it.
Photos from as.com