Nadal attaches a historic double
Nadal defeated Querrey in three sets and will play his 32nd Grand Slam semifinal (7th in Wimbledon) against Federer. They will be the first with two Spaniards in the history of the tournament.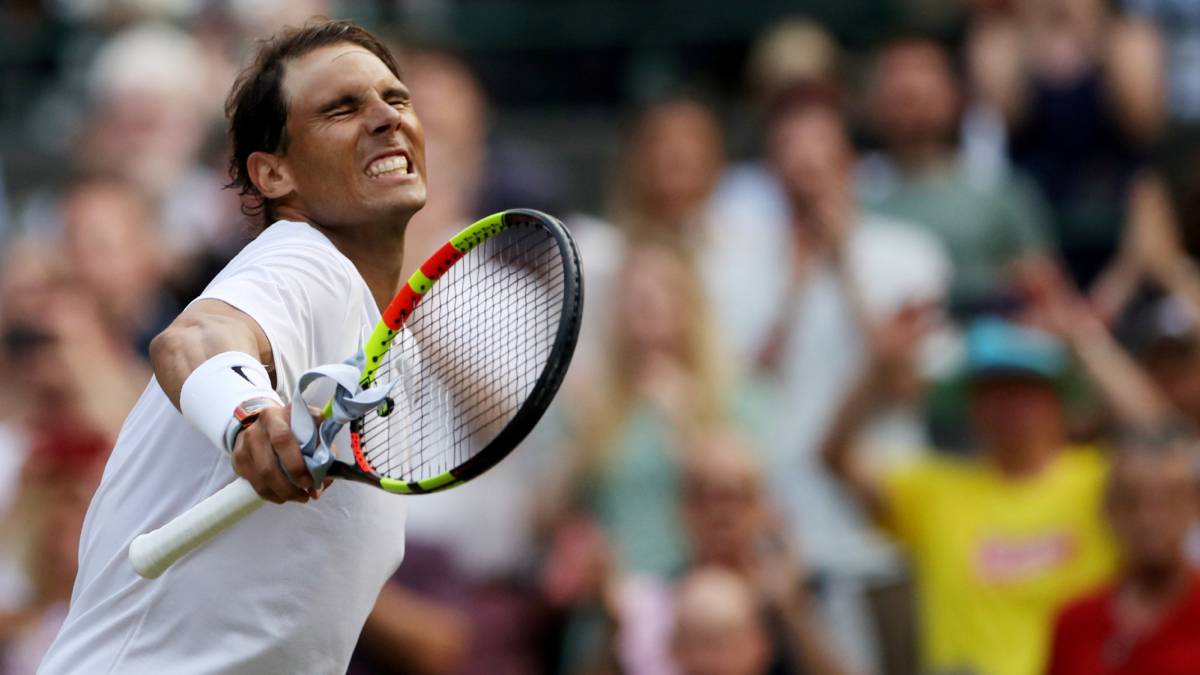 Many people asked themselves in the preview of their Wimbledon quarterfinal match against Sam Querrey, the man of 100 aces, why Rafa Nadal had not prepared by rallying with a tall player and punch. He did it with his friend and coach of Jaume Munar, Tomeú Salvà, 1.83 and left-handed like him. The Spaniard was concerned about his own service, after crediting a 57% success with first that did not leave him happy in his duel against Sousa. And apparently, he preferred to fight fire with fire. He made it out to surprise the American gunboat of 31 years and 198 centimeters in height. The first three games won in white, but then suffered to bring forward the first set. After everything was more rolled and shot down a rival that was expected complicated and tedious, and at times it was. In passing, he made history for Spanish tennis. Later on he will see.
Nadal won by 7-5, 6-2 and 6-2 in 2h: 06 to enter his Grand Slam semifinal number 32 (7th in the British Championship) and overtake Jimmy Connors in third place of the table of all times, behind Federer (45), who will face again on Friday, and Djokovic (32), who will be with him in the penultimate round and with a guest, Roberto Bautista, who sneaks by own merits in another party of the Big Three, the second this year in a big and the second also in the All England (the other was in 2007) .
The presence of two Spaniards in semifinals of the Wimbledon men's box is historic, because It had never happened. Arantxa Sánchez Vicario and Conchita Martínez, in 1995, were the only national precedent in the female category. It is the 11th time that there are two players of the Navy or more at this point of a major.
La track 1 hosted the games of Bautista and Nadal, a collected and coquettish court that is already historic for the national tennis. There Nadal consummated the feat with sweat, patience, concentration, leg speed and praiseworthy precision (12 unforced errors). He took his expected serving ration (22) and he was able to place 10 and win 82% of the points with first. He put 45% of the remains inside and attacked the seconds of Querrey, who could only win with them 28% of the goals and lost 15 with the others. So he broke six times the service to the king of the aces.
Courage and risk
Also, Rafa beat his rival in winning shots (43-38), because he decided to play brave and risk, hence his suffering in the first round (he had three balls of set with 5-3 and another with 5-4 before closing in 7-5) . The approach was rewarded with his victory 265 in Grand Slams, and Nadal looks strong, comfortable and competitive. Now he has another major challenge before him: to try to win Federer on grass again on Friday, in a story that repeats itself and seems to have no end because no one puts it on it.
Photos from as.com