Mudo Vázquez: "Dabbur has quality, I liked it a lot"
The Argentine midfielder of Sevilla reviews the first days with Lopetegui and praises the new signings: "Diego Carlos is very big".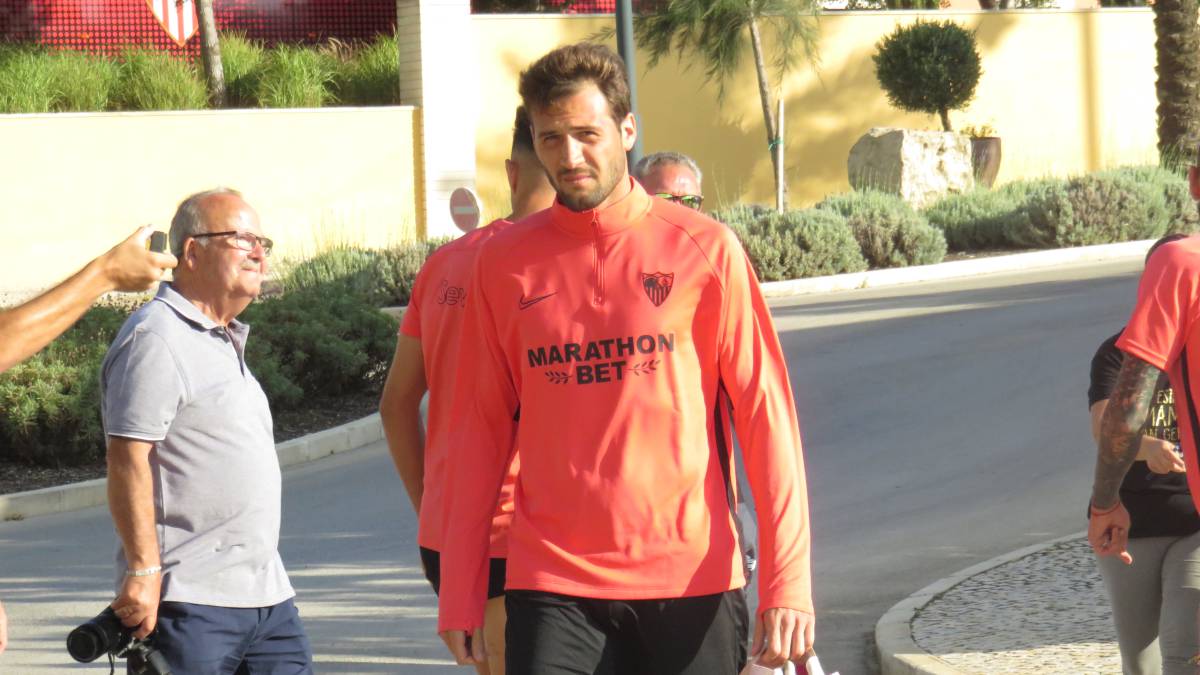 Franco Vázquez attended the official media of Sevilla since the nerve center in Lagos, Portugal. The Argentine midfielder suffered a knee injury the other day, confessing he was "already recovered, it was a hard blow, nothing more." It's in the knee area and it bothers a bit, but I feel good and I train normally afterwards. treat me with the physiotherapists ".
El Mudo spoke of the first day under Julen Lopetegui: " He asks us to circulate the ball as fast as possible to reach the goal in a few touches.When we lose he wants to make high and intense pressure. We are doing this type of pressure work after loss, it is an intense work that accumulates fatigue in the legs, but we are working well and knowing that part of what the coach wants, he is always talking, asking what he wants from us. they are also very much on top of each other and that's good to be more focused and do the job a lot better. "
" Last year we had a game more ecto, although with another system. In football today if one retreats and then leaves quickly with spaces it is much easier to create goal chances. Most want to achieve this in their teams and the coach, too. We want to have the ball, but without the possession is tiresome, but faster and circulate the ball quickly by bands and center to throw to door, "added the Cordovan.
Regarding the signings, Franco Vázquez praised everyone in general and in particular to Dabbur and Diego Carlos: "Everyone has a lot of quality and a lot of desire. When you arrive at a new club, the first few days you want to do everything right and strong. Dabbur has quality and very interesting movements. I liked it so much. Diego Carlos is very big. It suits us to defend the centers. It comes from a very tough physical league, so that's going to be very good for us ".
Photos from as.com