'Crazy Monday' with four Spaniards in Wimbledon
All the eighth matches are played in the two tables, with Nadal, Bautista, Verdasco and Carla Suárez. Also Djokovic, Federer or Serena, among others.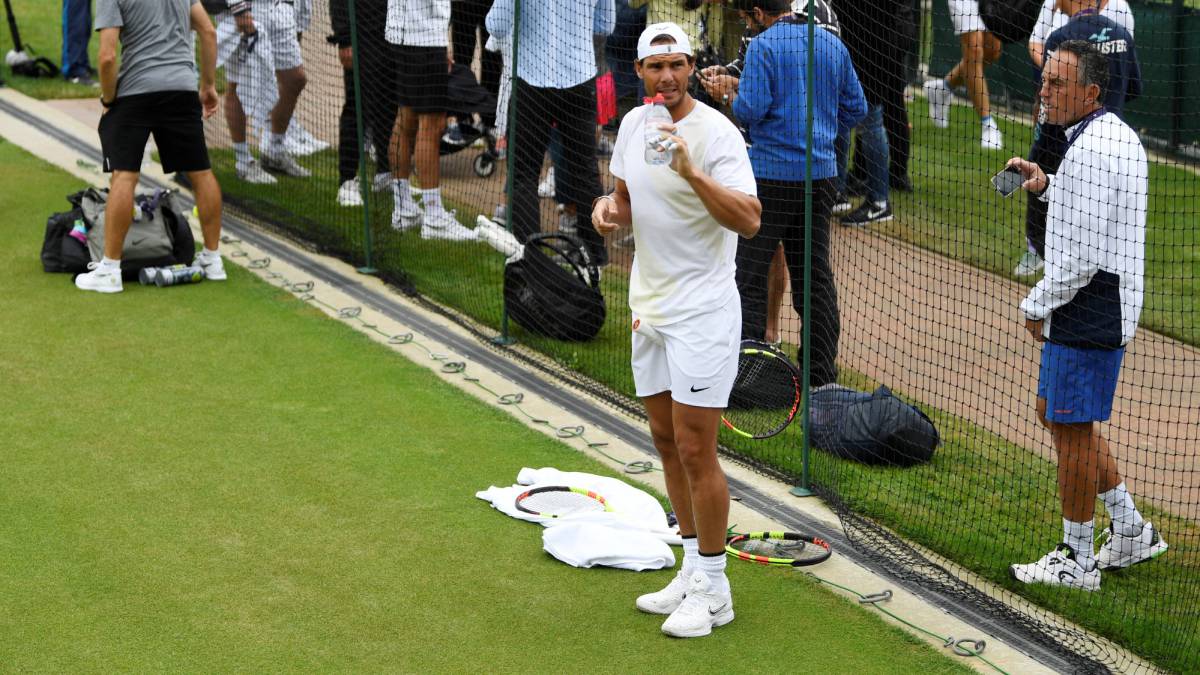 After the traditional Middle Sunday, the sacred Sunday of rest of Wimbledon that was only violated in cases of extreme need for long delays caused by rain (1991, 1997, 2004 and 2016), comes the Manic Monday, the Crazy Monday in which all the eighth matches of the individual men's and women's draw, , as well as some doubles and junior games, are played. These are the keys to follow a frantic day.
Four Spaniards at the same time
Nadal will face Sousa in the Central from 14: 00. At the same time, on track 1, Carla Suárez will meet Serena Williams. And probably at the same time, Bautista will face Paire in 3 and Verdasco, with Goffin in 18. It is the first time that four Spaniards play the fourth round of the British tournament.
The eighth with less top-10 since 2008
Djokovic ( 1), Federer (2) and Nadal (3) are leading eighth men whose top-10 payroll has been reduced compared to the last years. Apart from the three of them, only Nishikori (8) has entered the top 16. To see a fourth round with so little representation of the first ten heads of series you have to go back to 2008, with Federer (1), Nadal (2), Gasquet (9) and Wawrinka (10)
Shipwreck of the NextGen
The NextGen has failed again at Wimbledon. As in 2018, there is only one representative in eighths of this generation so promoted by the ATP. It is the French Ugo Humbert (21 years and 66) who will face Djokovic. The average age of the 16 classified is 29.7 years and there are nine players over 30, with Federer as dean (37). The Swiss is measured with Berrettini (23), the second youngest.
Halep against Coco Gauff
In the margin of the Serena-Carla, the great female duel will be played at 16:30 Halep and the feeling of the tournament, Coco Gauff, 15-year-old American who is defined as "rare and stupid" but does not stop winning from the previous.
Alcaraz in the junior
Today four Spaniards also play in the junior tournaments, among them the emerging Murcian of 16 years Carlos Alcaraz, together with Pablo Llamas, Nicolás Álvarez and Marta Custic.
Photos from as.com