Militao gave the scare: nerves, fatigue, not having eaten ...
The center was dizzy during his presentation with Madrid due to the long trip, to be fasting and the emotion of a special day like this.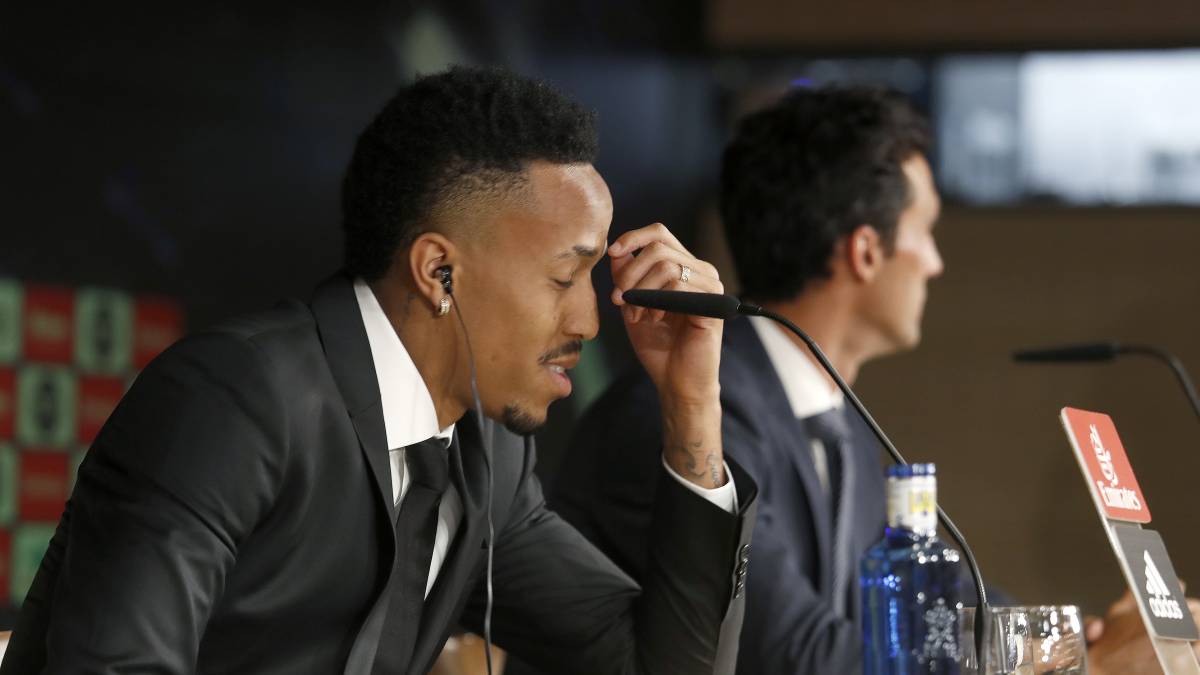 The most special day of Eder Militao (21 years old) lived a hasty end. The player had to leave the press room of the Santiago Bernabéu visibly dizzy. As AS could know, the causes of that indisposition were the long trip, to be fasting and the emotion for his presentation.
The day started for the ex-Porto in his country, where last Sunday he won the Copa América with Brazil. From there he flew to Spain, where he arrived around six in the morning of this Wednesday. Then he began to face the proper procedures of such a marked date: the medical examination, the signing of the contract, the presentation in his new stadium ...
The fatigue accumulated by the continental tournament and its subsequent celebration, in addition to the long journey, coupled with the fact that he did not eat his nerves for fulfilling his dream of playing for Madrid, affected him unexpectedly. After 15 questions, he began to put his hand on his shirt collar in a sign of discomfort. Finally, he had to leave the room. "It's a great emotion", he justified during the delicate moment.
Photos from as.com