McLaren maintains the improvements built into Silverstone
New aerodynamic 'kit' for the two cars that premiered Norris on Friday and incorporates Sainz on Saturday. The improvements work and stay in the MCL34.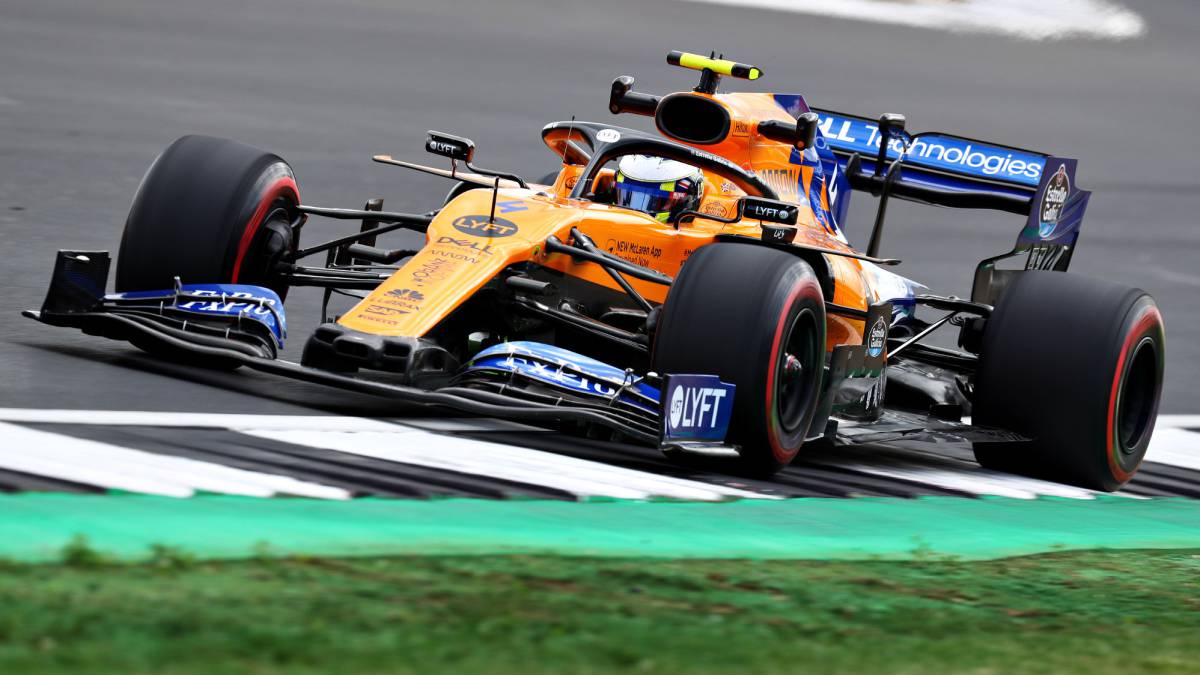 Although McLaren often say this season that there will be great evolutions for the MCL34, but small parts that are adding race to race, it should be noted that this weekend, in the British Grand Prix, improvements that the team has put on the track of Woking exceed in quantity and quality to what they usually do. New aerodynamic 'kit' that mainly affects the area of the 'bargeboards', the side of the car, which is the area that has left more freedom to the designers in the rules of 2019.
Afectan also the flat bottom of the car, cutting part of the vertical deflectors, and the surprise was that in free practice on Friday, when only Lando Norris rode, the results were good enough to risk and also mount them in Carlos Sainz's car. It was not planned at all times, in fact, but before the Free 3 the McLaren '55' already had all the pieces in place. This time it was the British brand new, same as Carlos did in France with a new experimental suspension on which he did not go further.
In the middle zone, the evolutions are also constant. Renault 'premiered' car at Paul Ricard without success, for now, and Racing Point is planning a new 'pack' of evolutions for Hockenheim, the next race on the calendar. For now, a the British team his progress has served him to consolidate with the fourth car of the grid in the classification of constructors, add 52 points, 20 more than Renault. And for the home race they had saved an ace in the sleeve that joins another: Carlos started his engine in Austria, arrives with little mileage and released from the penalty to look for a good result in a special weekend for Woking.
Photos from as.com