Maheta Molango: "The great success of this project are these extraordinary players"
In three seasons, the Mallorquinista CEO Maheta Molango, has gone from a descent to Segunda B to a promotion to Primera.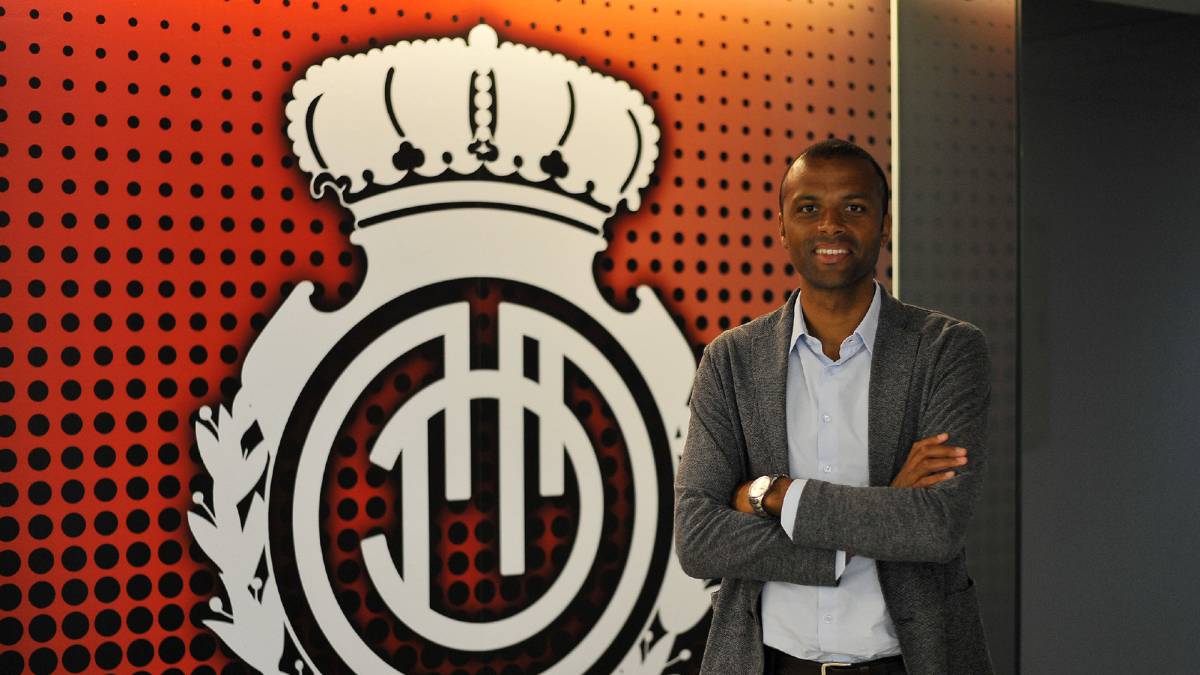 P: In his career in Mallorca accumulated a decline and two promotions, do you feel better already?
R: "Football has these things, bad times and positive moments and having started in the difficulty makes you value more what has been achieved in the last two years, something that costs a lot, it's not easy although I also think that sometimes in football, perseverance, maintaining a line of work, with patience, the results can come ".
The step has been fulfilled back to give two forward.
The step back was not easy, and especially the decisions we made and frankly we were brave because it would have been easy to maintain the status quo, or resign or leave, or not, or succumb to the pressures of all kinds that we receive and however I am very proud that in the end we have not surrendered, the owners continued to bet on me and the project and two years later I celebrate that their apuest to have gone ahead. "
Do you think that for people it has stopped being the Molango that went down to Segunda B to be the Molango that has climbed to First?
People have their own opinion about things based on the events occurred, when one makes mistakes it assumes and goes ahead and what I would like is for people to be fair, and what I would like to emphasize is that for good, or for bad, the great artists of all this are the players and the great success of this project are they, this extraordinary group of players, and I speak of a group of individuals.
How many subscribers does Mallorca expect to have this year?
I do not dare say it because the reaction of the people is so beautiful , there is so much passion, that I do not know, we already have a waiting list, it's a crazy thing.
The signing in property of Valjent and Budimir was almost immediate, was everything ready already in case the Ascending?
We were very clear that the two fit perfectly, both technically and tactically, as a personal level, are kids who are to eat them, their level of commitment and professionalism are the profile of people we want here.
How value the signing of Álex Alegría?
We are very happy that a young player, with projection and already experienced in First, bet on our project, we had been following him for a long time and I think it is a good opportunity for us and also for him.
Do the continuity of coach Vicente Moreno is in danger?
I understand that he is at ease, we also and in principle there will be no fright.
Is it true that no one has knocked on the door?
A us no.
I return to the ascent. The objective was not this.
The objective was to consolidate ourselves, we came from very difficult years.
When does the thought change?
In no time, because if you do that, what happens to us against Nàstic happens to you ". (defeat 2-1 unexpected in a key moment) .
The return to First causes a fundamental economic injection to face what lies ahead.
The most relevant thing is that we went from a model in which you depend on your owners to survive a model in which you pass to the surplus and in which you spend to think about how to manage your money, that is, to clean the slab of the 17 million that we still drag from the bankruptcy and people should know that no matter how much we receive from TV rights, we have to pay for the party of others.
To finish, I return to the subject of Vicente Moreno because he has been very brief with respect to other issues, is there really no danger that he will leave?
It is clear , has a contract, and all parties are happy.
Photos from as.com