Magic chat with Kawhi and the Lakers are optimistic
The player would have asked him about the effort they made to sign him in 2018 and told him that he would like to bring his own doctors.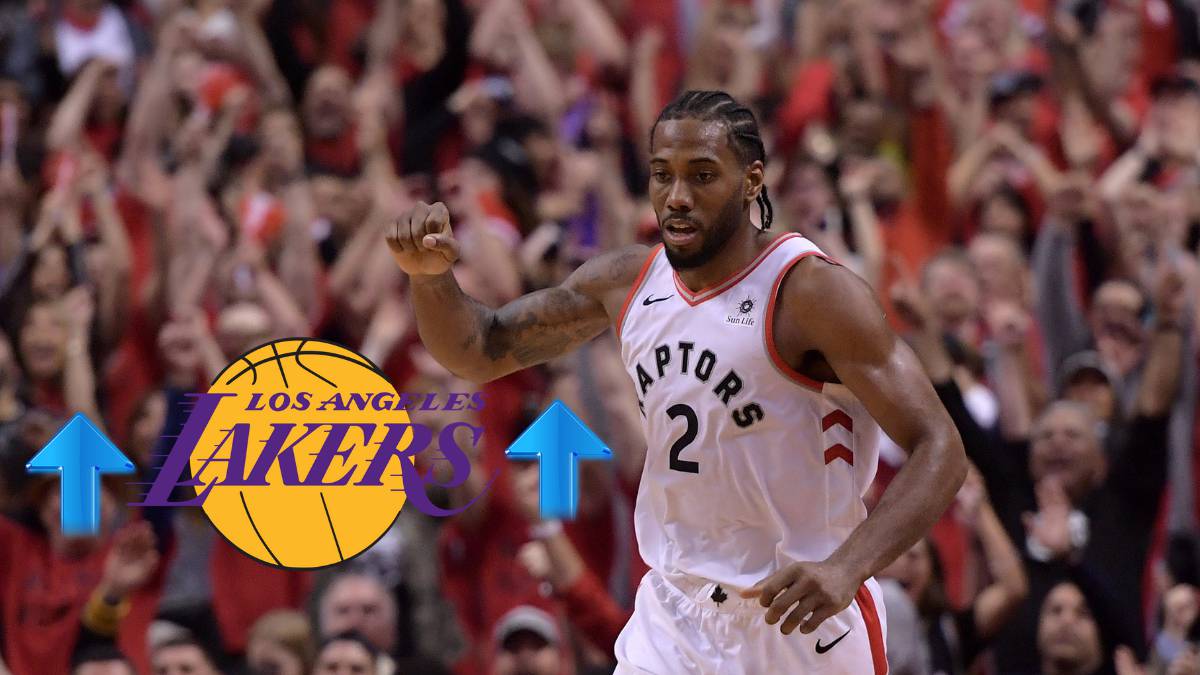 This weekend was the news that Kawhi had sent Magic Johnson the idea that he was present at the meeting he was going to have with the Lakers. The rules of the NBA do not allow it, but that has not stopped both parties speak before even the summit that will have the franchise in his home in California and which will attend Jeanie Bush, Rob Pelinka, LeBron James and we'll see if Anthony Davis, who theoretically could not go yet.
But that Magic is not going to attend this meeting has not been an impediment to talk to Kawhi. The two had a talk yesterday that sources close to the player have defined it as "positive" , according to Borderick Turner, a LA Times reporter. Although it will take the exclusive of that conversation in today's newspaper, it has already advanced several excerpts of what the two spoke.
"The first thing I will start with is that Kawhi and his uncle, Uncle Dennis, spoke with Magic They have also spoken with Rob Pelinka. They want to meet with Jeanie Buss and Magic, Magic can not meet with them when Jeanie is in the room, or if Rob Pelinka is also invited ... The NBA rules stipulate that you can bring to anyone who is not an employee, but as Magic worked for the Lakers and was sanctioned by tampering he can not be there with them ", the journalist began who later entered into matter.
" There was an interesting question that Kawhi had for Magic: 'Did you try to get my transfer when I was in San Antonio? ' And the answer was 'sí, but Gregg Popovich and the Spurs, for our history and rivalry, asked for 2,000 Draft ... Well, not 2,000. Like four draft picks, first-round picks, and we could not do that. "First sign that Kawhi takes the Lakers' option seriously if the interest of the franchise for him is something new or comes from a distance.
Then the player's uncle came into play: "What has really happened in the franchise between you, Jeanie, Rob Pelinka, everyone in general? Is it as dysfunctional as we are reading and listening?" Magic's response was clear and Concise: "We had some problems, but we have left behind. I'm above that and we're still a family. It's like when you sometimes fight with your brothers and sisters. It's true that I had a bit of disagreement with my sister. And Rob Pelinka, yes, I said that I stabbed you in the back, but that happened then. Now I want the Lakers to be a team that fights for the championship and having Kawhi here would achieve it. "
And then Magic threw away history to try to move the conversation away from more delicate issues:" You can play for them because is not about me, it's not about Jeanie, it's really about this franchise. This is Kareem, Wilt Chamberlain, Kobe Bryant. It's about all those great players. You can be another, you can join LeBron James and you can earn more titles, and you do not have to put so much stress on your body to do that. We have two stars to work with you, "he said.
Perhaps the issue of the effort on the court was also treated when asked by Kawhi about the possibility that he could include in the medical corps people of his confidence. By the response of Magic it seems that The Lakers would be open to that possibility: " LeBron James was able to bring his own to his own medical staff. He brought some people who were not with the Lakers. As far as I know, the Lakers would be willing to do that, because they are things that are done when you talk about superstars like you. "
Photos from as.com