LeBron will give the number '23' of Lakers to Davis ... next year
The star of the Lakers thought to give his dorsal to the pivot. That would mean a considerable loss of stock for Nike, which is why LeBron decided to postpone it.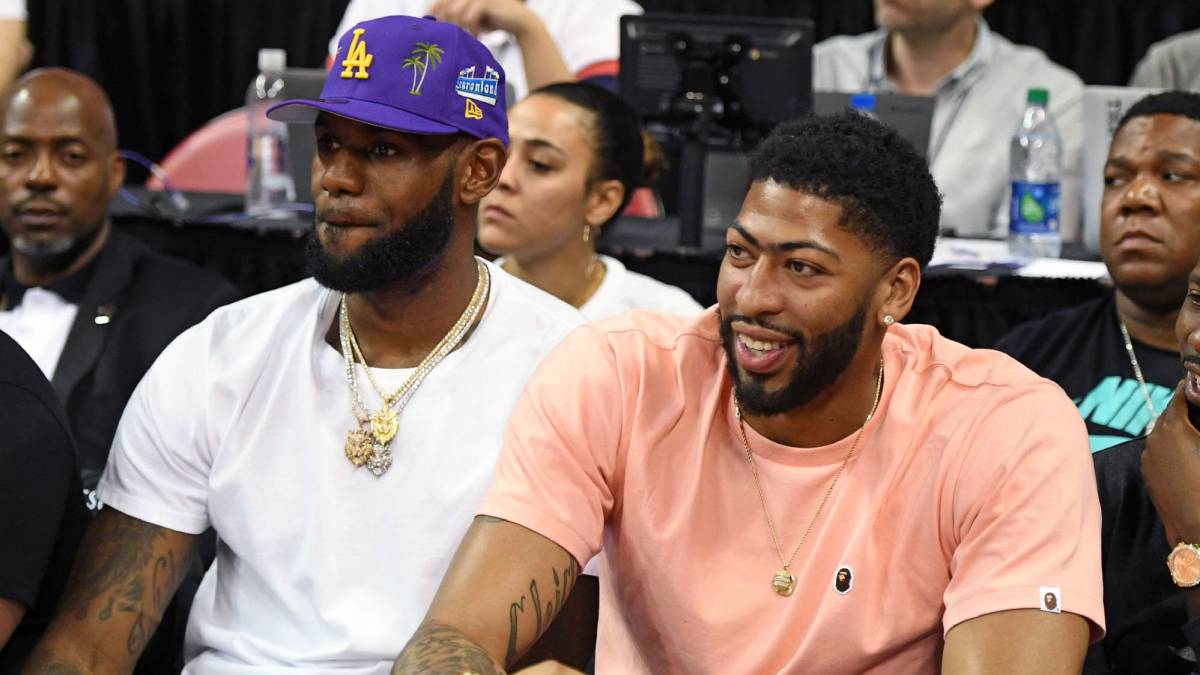 LeBron James will play next season with the number 23 on his back. The star of the Lakers, who has carried this number in both his two seasons in Cleveland and his first year in the Angelo franchise, had the intention of giving it to Anthony Davis, star addition of the team for the next season. However, that concession will have to be postponed, at least for a year, due to commercial issues with the Nike brand, as journalist Chris Haynes (Yahoo Sports) has pointed out.
The initial idea is that the Akron player, after giving up his current number, chose the number '6' that he carried during the four seasons in which he played with the Miami Heat. Davis, meanwhile, had not changed in the seven years he has been playing professionally, all of them in New Orleans. It will be in its eighth year in the NBA when leave the '23' to carry the '3', as shown on their social networks.
According to the US media, March 15 is the deadline to request the change of numbers, but the NBA itself granted the request to the Lakers provided that Nike, clothing manufacturer brand, agreed. Because of the problems of production and the amount of economic losses that this entity would suffer if the change occurs at this point, and even more so in the case of a player who generates such a quantity of money as LeBron James, the brand rejected the player's demand . Another important factor was the number of followers who already owned the shirt of the LeBron in the Lakers with the '23'. In order not to create a problem before a major season starts for them, the player also decided to postpone the decision to give the number to his friend and, now, teammate.
In order to downplay the issue, one of the new reinforcements of the Lakers, Jared Dudley, has joked about. The player, who wore the number 6 last year in the Nets, wanted to 'reassure' his fans saying he would not change the number so they did not have to claim their money.
Photos from as.com