It is 25 years of the day that Indurain has doubled Armstrong
In the 64 kilometers between Périgeux and Bergerac the Navarrese doubled the American and dressed in yellow to build what would be his fourth Tour de France.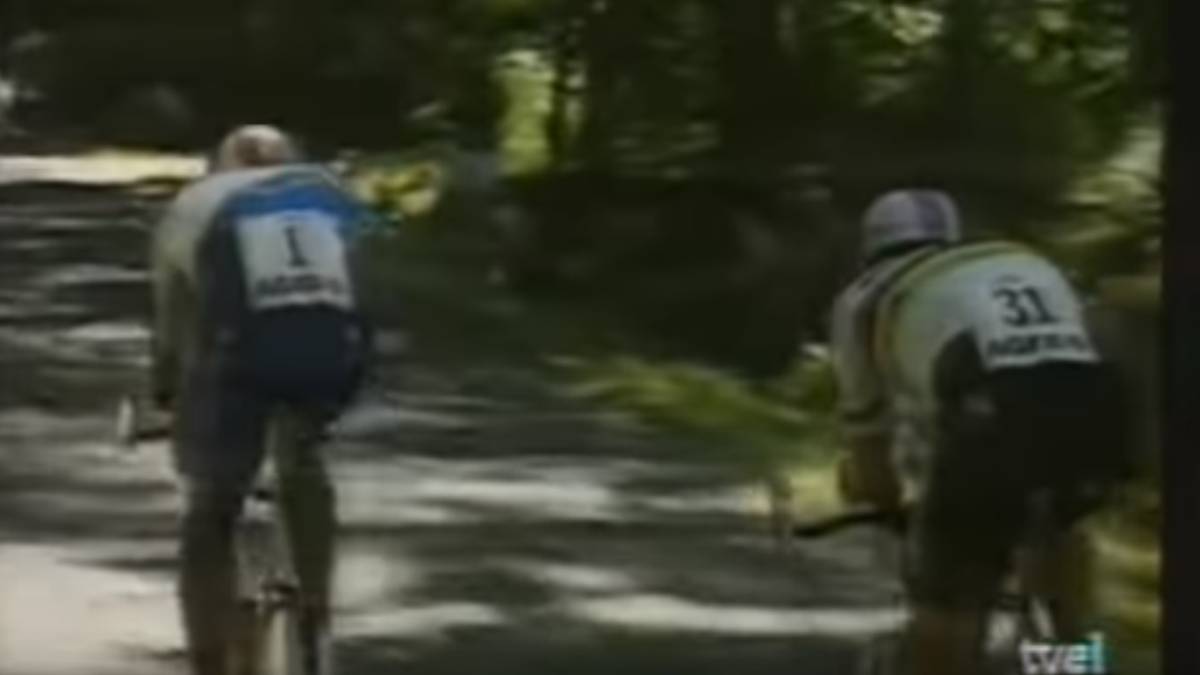 This Thursday, July 11, 2019 marks the 24th anniversary of one of the greatest exhibitions ever seen in a time trial, starring Miguel Indurain in Bergerac in the 1994 Tour de France after fighting against the clock for 64 kilometers, an unthinkable distance the current cycling.
Indurain, who was seventh in the general 30 seconds behind Johan Musseuw before this stage, left after Lance Armstrong, Armand de las Cuevas and Tony Rominger. After the first 15 kilometers the Navarrese of Banesto was ahead in almost a minute to Rominger and at kilometer 17 doubled then world champion Lance Armstrong in an image that is already part of the history of cycling.
The leader of Banesto continued to expand the advantages with his rivals and in the final kilometers he doubled the Armand de las Cuevas, who was his partner in the Banesto between 1989 and 1993 and gra n specialist against the clock. Indurain reached the finish line stopping the clock at 1:15:58, 2 minutes better than Tony Rominger and averaging a speed over 50 kilometers per hour. From that day the Navarrese would wear a yellow jersey that he would not let go until Paris to get the fourth of his five Tour de France.
Photos from as.com