"Verstappen is the best driver in the world in the last year"
Horner, the head of Red Bull, also said that the 21-year-old Dutchman would be the winner of a duel with Hamilton if they had the same car.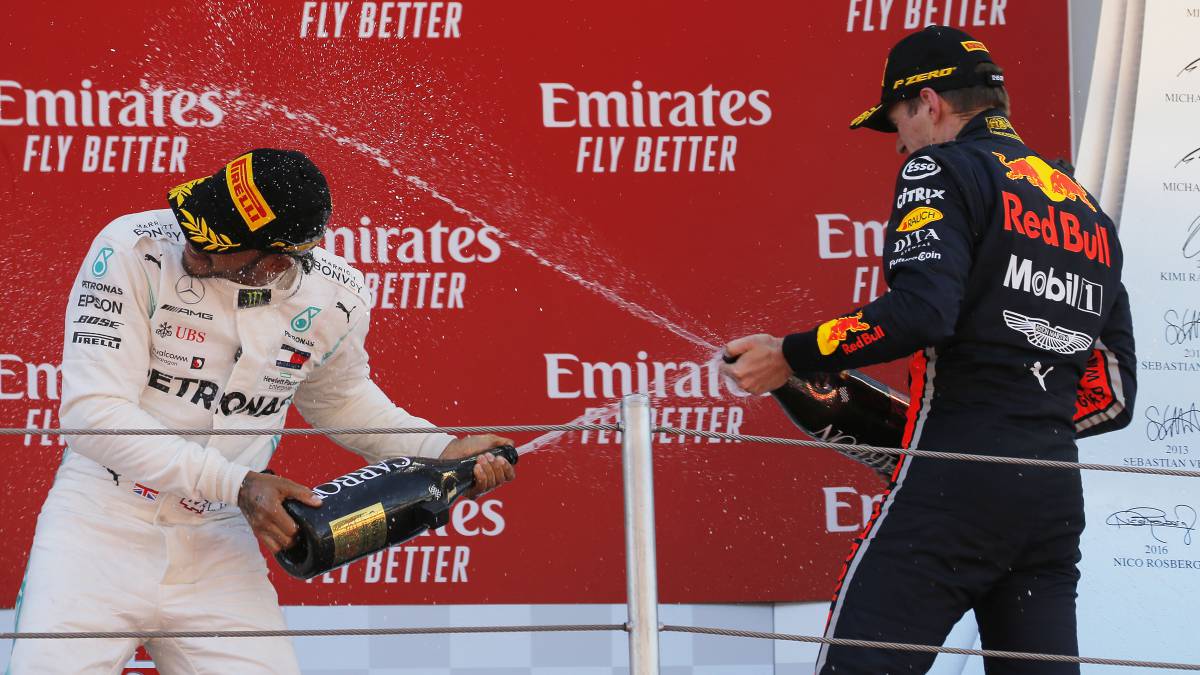 Christian Horner has ensured in a statement collected by 'Autosport' that, at present, the best driver on the Formula 1 grid is Max Verstappen. The Englishman also claims that his pupil is currently even better than Lewis Hamilton and that if both compete with the same car, bet on the Dutch. The boss of Red Bull recognizes that he began to think about that after the victory of '33' in the Grand Prix of Austria.
"It can be said that during the last 12 months, he was the best driver in the world" , Horner says that explains the reasons why he states that: "He is not in the best car, but when you look at the results he has taken from the car from Montreal last year, in some of his performances, he has made zero mistakes in that period. "
In this way, Horner puts even Verstappen above Hamilton and compares both pilots. "It's natural that there's always a new generation ... Lewis has the benefit of experience, it's still extremely fast, it's in the best car, it's a very well-oiled machine" but for Horner "Max is the man who comes". "Would not it be great for the sport to see these guys face each other?" Asks the Englishman. Questioned about who would win that duel with the same car, the head of the energy team says that "bet on Max" .
On the other hand, Horner also believes that the departure of Ricciardo has benefited Verstappen. "Since Daniel left, Max has taken on the role of senior pilot within the team and the responsibility it entails, there is a different level of maturity, direction and sense of purpose with him, "he explains. "He's passionate, that's part of the reason why people love him, he's not afraid to say things the way they are, is that a bad thing, I'd rather have a pilot like that, have that passion." The sport is asking shouting more pilots like Max Verstappen ", concludes Horner.
Photos from as.com