Ineos block crash: caught Thomas and broke a bike
In a tense moment of the eighth stage, when he was in full pursuit of the escaped at a high pace, the Ineos fell almost en bloc and affected the British.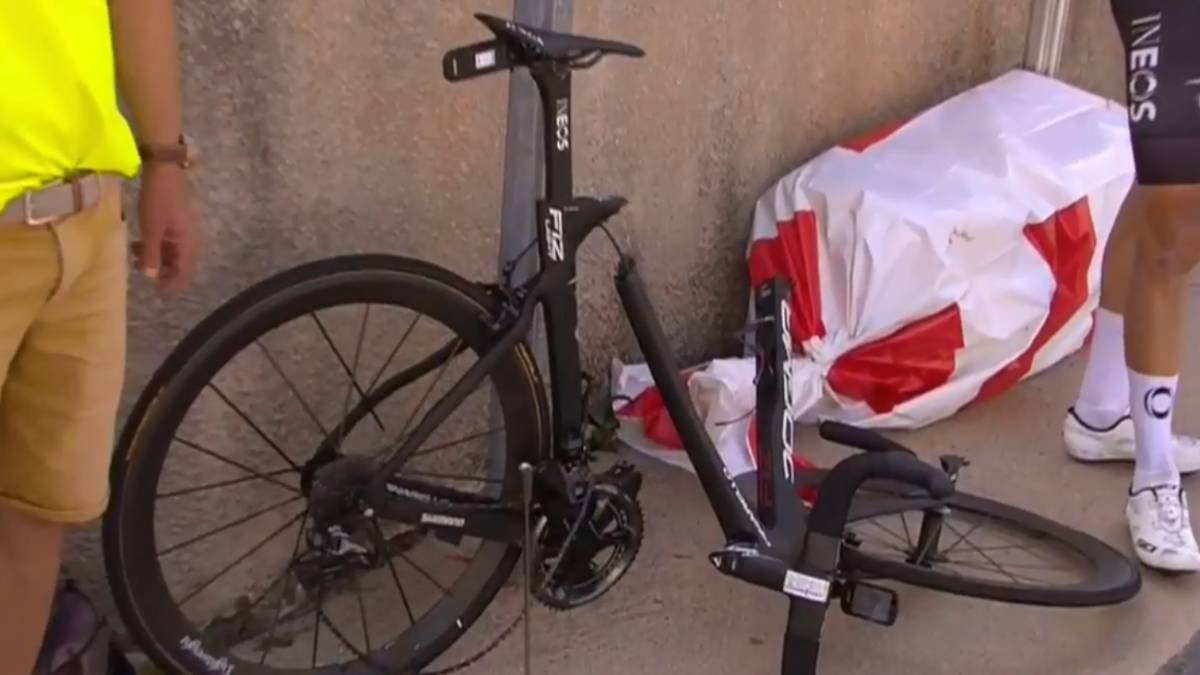 New fright for Geraint Thomas in the Tour de France. A fall affected the Ineosque team, causing Geraint Thomas to be cut off from the main group. It was in a fast stretch where both Thomas and Kwiatkowski or Moscon went to the ground or had to step on the ground. A tense moment where the team had to recompose and give a bike to champion last year, as well as organize to rejoin their leader to the group.
The great work of gregarious people like Poels or the Spanish Castroviejo allowed Thomas to return to the group where the nucleus of favorites was marching. The Spaniard told how he lived: "We were lucky to be the seven riders in the group, Woods fell in front and took Moscon and Thomas, but we reacted quickly and we got him into the group" .
A striking image that left the incident was that of one of the bicycles of the components of the Ineos team, looked like that of Gianni Moscon, with the picture completely broken after the accident. Castroviejo could not see how the blow was: "I have not seen the fall because It was a chicane and there was no visibility, I'll see it later ".
Photos from as.com