"I'm impressed by Sainz's work outside the car"
Seidl, head of the team, emphasizes the role of Madrid in the development of MCL34 this season: "He has experience to give his 'feedback.'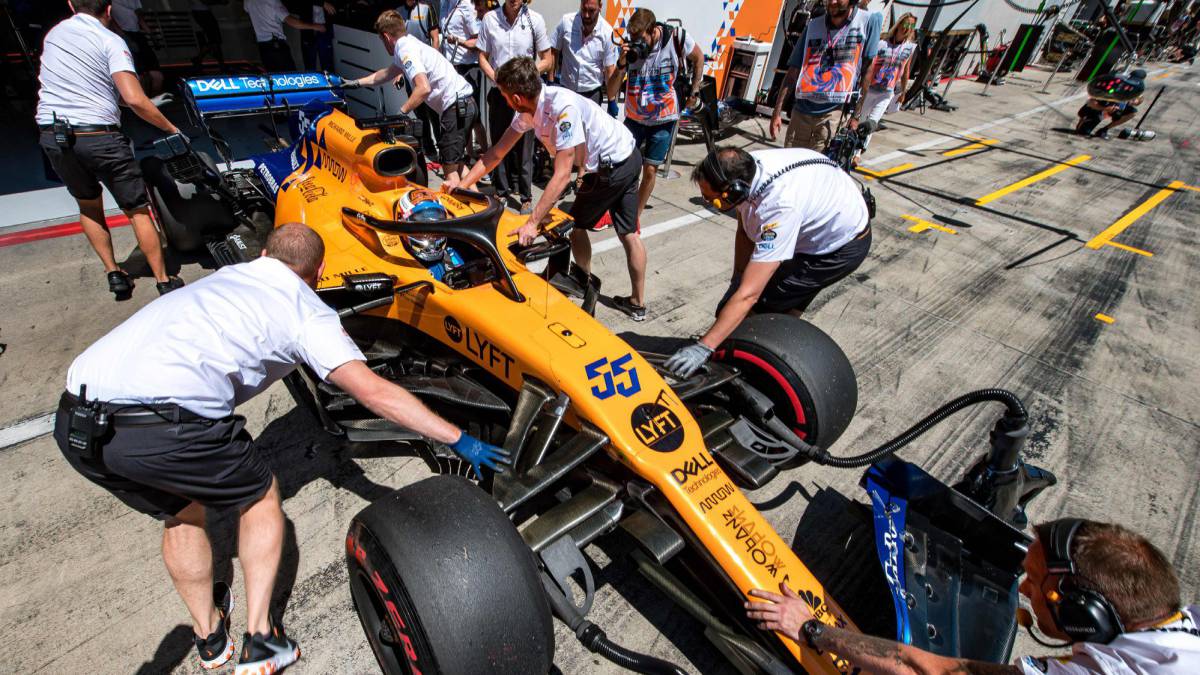 Andreas Seidl, McLaren boss, continues to highlight the role of his two drivers in the good course of Woking since this season. The German engineer, in the 'meet the team' of his team after the classification, stressed that the experience of Carlos Sainz in Toro Rosso and Renault is fundamental in the comments made by the Madrid about the improvements of the MCL34. "Carlos impressed me, first for his performance every weekend, in qualifying and race, but I am also impressed by the work he does outside the car," says Seidl.
Amplía: "He has experience, he has already seen organizations different and that makes it so good to deal with the engineers and give their 'feedback', or the direction you think we need in terms of development I am happy to see how that works. I am happy with the two pilots, we have a great alignment and they will be the future of this team. " Because Lando Norris, who will start fourth in Austria improving Paul Ricard's fifth, also progresses well in his 'rookie' season: "The most important thing is that it's fast, it's the base of any driver with a successful . Carlos, how he works with the engineers, with me, with the press or with the sponsors, it's impressive that he's doing so young, I'm looking forward to seeing him have good years here at McLaren. "
Regarding the progress of the car for the next ones races, Seidl puts the focus on continuing to incorporate evolutions before the summer, although aware that sooner rather than later in Woking they will have to direct all their resources to the 2020 car: "We need more downforce, simply, if you ask what I want for this Christmas, I want efficient aerodynamics, as always, it's what we want the top teams to have, we'll keep working. I have this year although at the same time it is important to start seriously with the development of the 2020 car by applying the resources we have ".
Photos from as.com