Illarra has to stop again
The captain of the Real, who already warned on Monday that he still had discomfort, can not complete a session at Zubieta.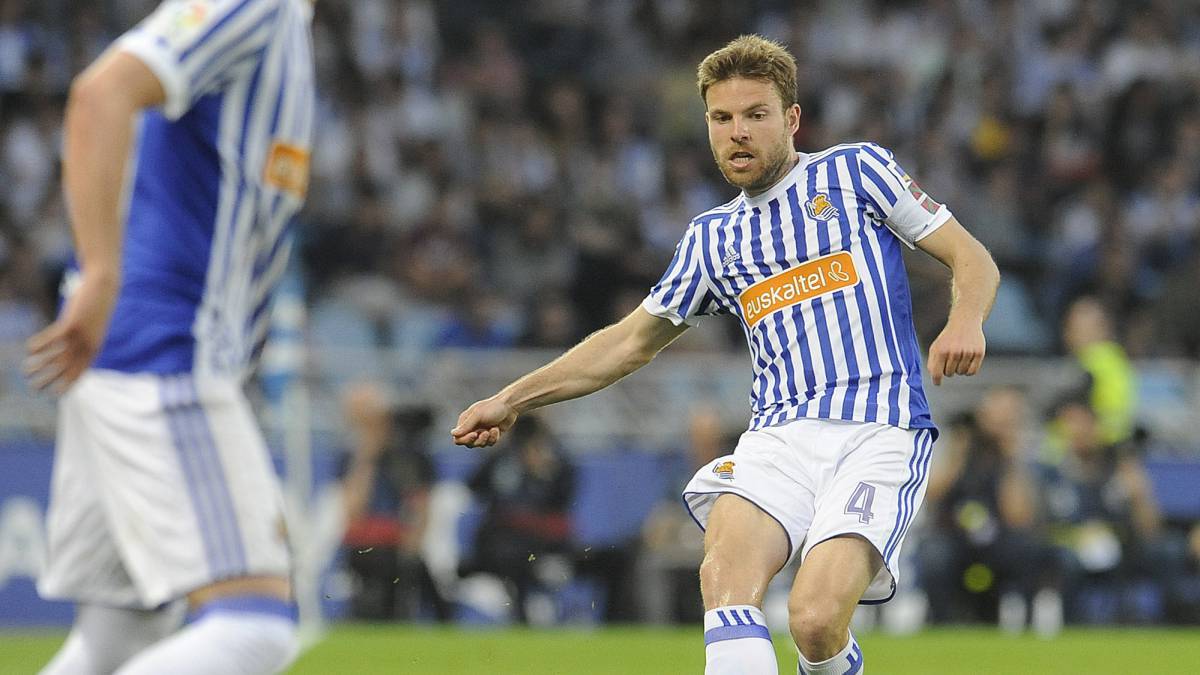 The one who warns is not a traitor, it's usually said, right? That can be applied to Asier Illarramendi. The captain of Real Sociedad said on the first day of work of this preseason that he still had discomfort in the area of the injury he suffered last season. And those pains have forced him to stop working on the third day of work this summer, an unequivocal sign that he is not fully recovered from the problem that prevented him from playing the last four months of the previous year's competition. Illarramendi is not recovered, as the midfielder Mutrikuarra had warned, despite having followed specific recovery guidelines during his vacation period. He continues to have pain that prevents him from training with comfort. The clearest example is in the session on Tuesday has not been able to finish exercising with the group to feel overloaded pain in the area and had to leave the booth ahead of time. It does not seem serious, but we will have to see how it evolves, because the injury does not end with letting him exercise normally with the rest of his teammates. The first two days started well, although with some pain, but it was bearable. And the third day has not been able anymore. It is expected that with some specific guidelines to improve gradually, and can make a good preseason, because the captain is a very important player. Bautista no longer trains in Zubieta The realistic captain has not been the only protagonist in today's trial in Zubieta. But the other proper name is that of a player who was no longer on Wednesday in the training facilities of the Real. This is forward Jon Bautista, who has not exercised with the txuri-urdin team because he is already on his way to Belgium to sign his transfer contract to the Belgian Eupen for a season. He had permission from the club to be absent because the transfer to the Belgian league is pending. Bautista will meet in Belgium with Beñat San José, Gipuzkoa coach who just signed recently in the Belgian club. There he will coincide with Adrian Lapeña, the captain of the realistic subsidiary last season in Segunda B, who is on trial with the Eupen to see if he stays there this coming season.
Photos from as.com