First victory in the hybrid era for the Japanese manufacturer with Verstappen and Red Bull: "This dissipates some doubts, it gives us a lot of confidence".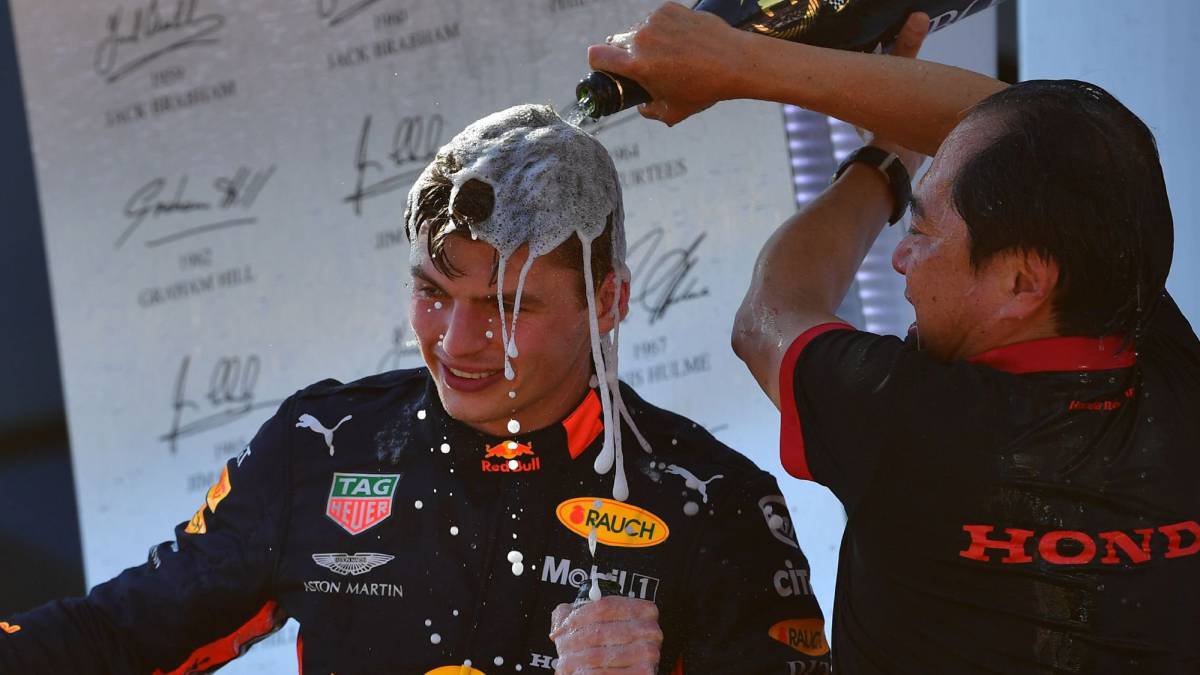 From rain, comebacks and loose nuts was the last victory of Honda in F1 until Verstappen reconquered Red Bull Ring. Fue Hungary 2006, one of the most spectacular races of the past decade with triumph for Jenson Button with the BAR to cut a drought of 14 years. Now, thirteen seasons later, with V6 hybrids, MGU-K, MGU-H and power units instead of engines, the Japanese house climbed back to the top of a podium to add its 73rd triumph in the Grand Circus. The first in the hybrid era in the ninth race with Red Bull, his great partner now, the one that makes McLaren forget. Have reached the top of the podium before his ex-Woking.
Toyoharu Tanabe is the head of the Japanese project in F1, who replaced Arai and Hasegawa after three unsuccessful seasons with Woking. The Japanese: "Thanks to the efforts of Honda F1 in Japan and the United Kingdom, who have worked tirelessly for the development of our power unit, we finally achieved it, our first victory in the hybrid era." Thanks to Max and Red Bull for such a fantastic car, and thanks to the Toro Rosso team for helping us get on the right track last year, Honda has not done this alone, we came back to this sport in 2015, but this seems like a new beginning. "
Fue precisely he who went up to pick up the trophy for the winner in constructors, a gesture that Red Bull had for his engine supplier, with whom he turns: the lack of power, obviously, has not been criticized by Helmut Marko, Horner and company, the communication policy has little or nothing to do with that maintained with Renault, because they know that their options to fight for medium-term titles depend directly on the benefits that Honda brings. There is patience, the improvements will come, despite the fact that the second evolution of 2019 has not brought a qualitative leap in numbers, only in reliability.
"Win at home and give Honda its first hybrid win is incredible, I also think it is Max's best ever win, "says Horner. And Verstappen, who just stepped on the podium and signaled his monkey's Honda logo: "It has not been easy for them in recent years, winning for them is incredible, it is very important for us, for Honda and for the future. it's very happy that it happened here and it gives us a lot of confidence, maybe that's how some doubts dissipate ".
Photos from as.com