Hazard tops Zidane's 29 for the American tour
Keylor and Isco are on the list but will arrive later. Kubo also travels, Japanese signing that in principle will play this course in Castilla.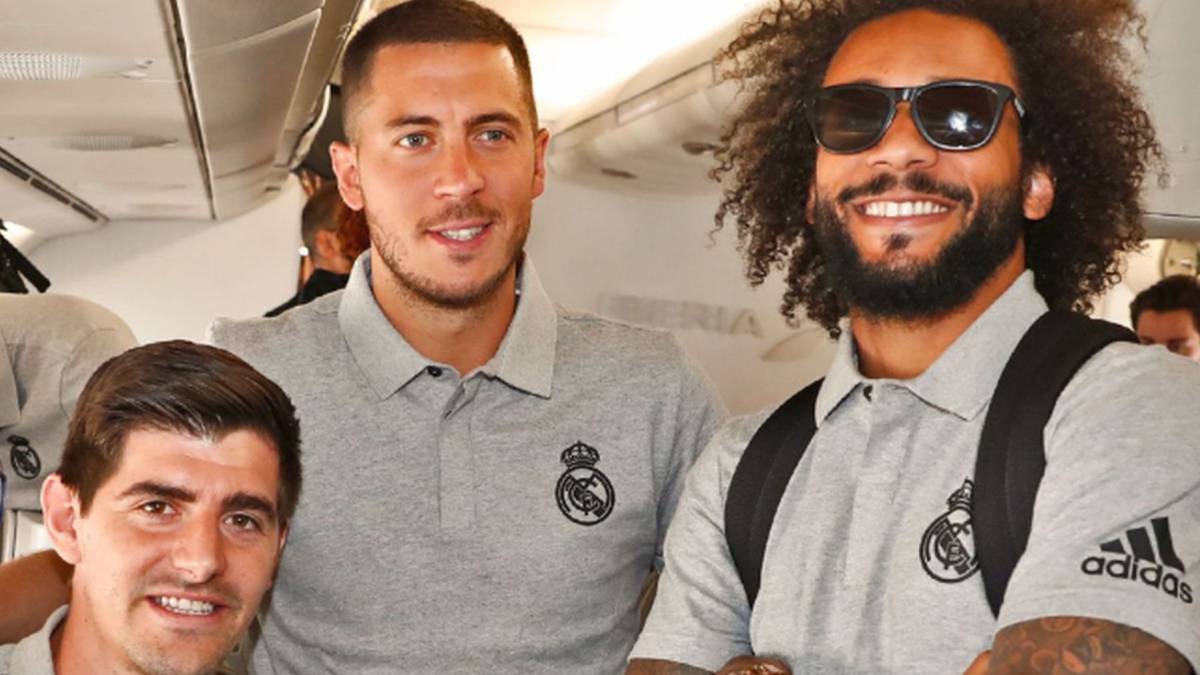 Real Madrid made official the 29 summoned by Zidane to carry out the preseason that will begin this Wednesday in Montreal. Although the list is 29, the plane that will take off at 14:30 heading to Canada will only be 27, because Keylor and Isco have permission to join directly there with the rest of their companions. The goalkeeper will join directly in Montreal, while the Malaga goalkeeper has permission because he will be a father in the coming days. There are all the new faces except Militao, who has extra permission for the Copa América and will be presented this Wednesday at 1:00 pm at the Bernabéu. Hazard will be the big attraction in these first days of work of the white team.
Among the news highlights Kubo, the young Japanese signed this summer. Although in principle he will play with Castilla this season, Zidane wanted to take him to Montreal to see him in first person. It is not the only one of the subsidiary in the list: van Altube, De la Fuente, Javi Hernandez, Seoane and Fidalgo. There is also the Brazilian Rodrygo, who comes to be a first team player but could catch pace in Castilla just as he did a year ago his compatriot Vinicius.
Bale has been assembled on the plane, which for now has its future in the air. Zidane does not want him, but the Welshman has expressed his desire to continue and at the moment no interesting offer has arrived. He will do the preseason with the rest of his teammates.
In addition, there are also other players like Lucas Vázquez or Brahim, who could leave the club. In the case of the first would be in the form of transfer, while Malaga would be yielded, but has the hope of convincing Zidane during the preseason and stay in Madrid.
Zidane will perform demanding physical training during this first stage: the stay in Montreal will last until next July 18. They will be in the hands of Dupont, the new physical trainer, to start the set-up. It will not be until day 21, in Houston, when Madrid has its first friendly against Bayern.
These are the 29 summoned:
Porteros: Courtois, Navas, Lunin, Altube. Defensas: Carvajal, Ramos, Varane, Nacho, Marcelo, Odriozola, Mendy, De la Fuente and Javi Hernández. Centrocampistas: Kroos, Modric, Isco, Seoane and Fidalgo. Detectors: Mariano, Benzema, Bale, Lucas V., Asensio, Brahim, Vinicius Jr., Hazard, Jovic, Rodrygo and Kubo.
Photos from as.com