Hassenforder: the world champion of the night
The charismatic Frenchman was a prophet in his homeland, a two-time winner in Colmar, 37 kilometers from his native Sausheim and just 11 km from Kaysersberg.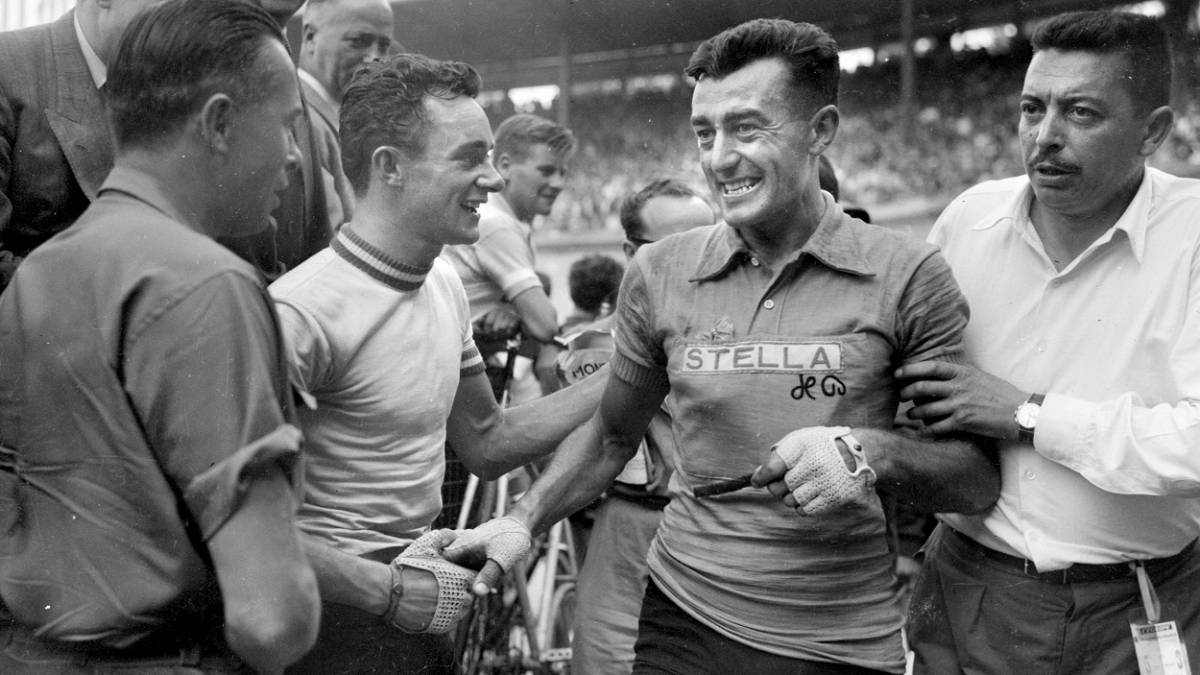 Roger Hassenforder was a prophet in his homeland, two-time winner of stage (1955 and 1957) in Colmar, 37 kilometers from his native Sausheim and barely 11 km from Kaysersberg, a charming village voted by the French as his favorite in 2017, where the charismatic exciclist opened a restaurant with his name. The stage of the Tour of France will pass this Wednesday over there.
Hassenforder was a cyclist who was overflowing with quality, who won eight stages and dressed four days the yellow jersey in his eight participations in Tour. "The class in its purest form," said on him Félix Levitán, the patron of the French round. "A Bobet in each leg", in the words of the illustrious journalist Pierre Chany.
Leyendas. But beyond his results and a class that did not quite squeeze, Hassenforder was a charismatic runner, extravagant, joker, reveler ... The journalists of the time defined him as the world champion of the 'boîtes de nuit', of the night clubs.
Hassen collected multiple anecdotes and legends. He counted, for example, that he stole seven pistols from the Wehrmacht during the Occupation, which he buried in a cemetery. Or that his collection as a hunter amounted to 1,657 boars. Or his reckless games of Russian roulette, which once broke his hand. Or that time he hit his director with the bomb Magne. "He talks as much as he pedals," he said Levitán.
Your landing in cycling was at the height of the character that would be after. The Alsatian traveled by tram from Sausheim to Mulhouse, where he worked as a painter, when he mocked a race that was held on Plaza 14 de Julio. "Bocazas, you just have to try," they replied. And Roger took the floor. In the first corner he suffered a fall and broke his mouth. But he went back to try and try, and in each attempt he felt better. "I have a gift," he thought. And that same day he became a cyclist.
Photos from as.com