Griezmann already poses Barca: "The goal is to win everything"
"My goal, like the club's, is the titles, I want to see what it is like on a day-to-day basis and in every training (by Messi)," said the Frenchman.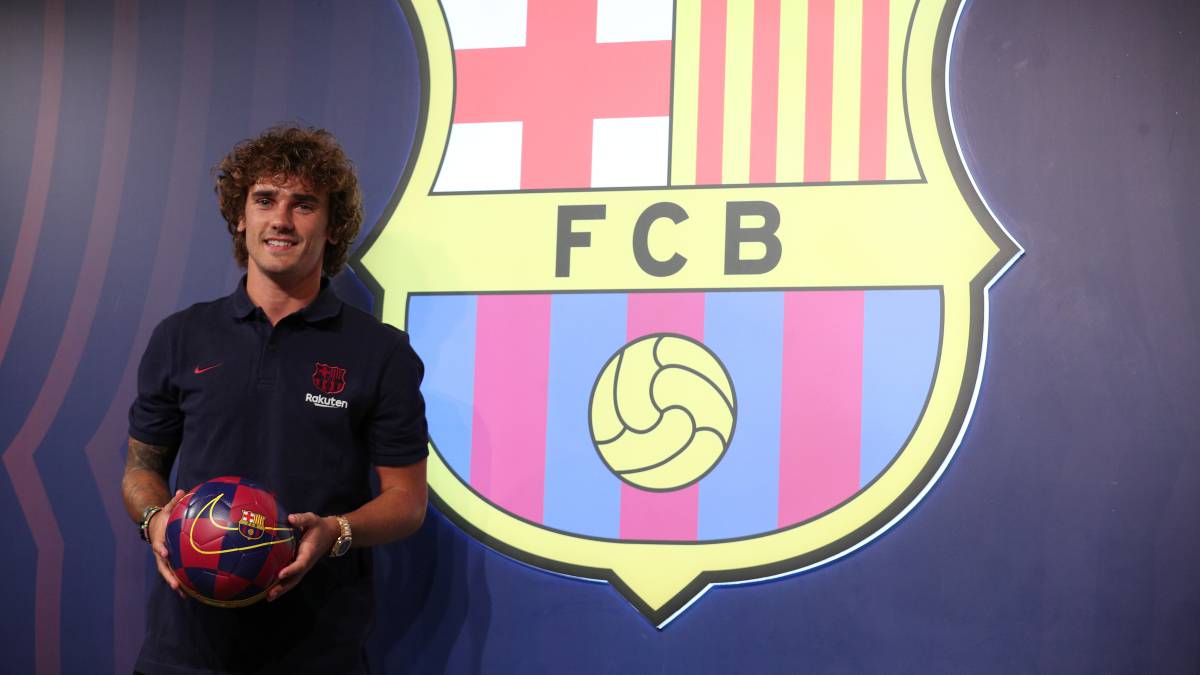 "Hi culés, Ja estic aquí, visit Barça" . Antoine Griezmann has already changed his skin from rojiblanca to azulgrana, which is the mercantilist football. Speaking of business, and after saying his first sentence in Barcelona, the new star of Barça appeared in the official store that the club has at the Camp Nou at 21:00 to show his new shirt after that misunderstanding The decision that, depending on its performance in the field of play, will remain or not anecdote. With official contract until June 2024 and with a cancellation clause of 800 million euros, the highest of the team, Macon striker (curiously the Tour stage left this Saturday and there was some Barça flag) is ready to get on Valverde's car since Monday after a long vacation that has taken him from Miami to Ibiza and ends in Barcelona. Opposite the Palau, where this year, and as a good basketball fan, will have the opportunity to see the new Barca de Mirotic, Abrines and Higgins, showed the shirt that will look. "C'est magnifique" has been the slogan with which Barça has received the player, convinced that "trains do not pass only once" and accepts "the challenge" of triumphing in a new destination.
Nada more land, spoke on Barça TV microphones: "I am very happy, with great enthusiasm and willing to work with the group Here I have new challenges, new objectives and hopefully I can do it in the best possible way. , Cup, League and Champions. I spoke with Samuel Umtiti and with Ousmane Dembélé, with whom I have friendship, and I want to have fun with them I wanted to come here and my family followed me, sometimes you have to make decisions . It's a joy to play alongside him (presumably Messi) I want to know what he's like on a day-to-day basis and in practice This is a great club and I look forward to working with my teammates and the coach. I have fun outside and inside the field and hopefully can bring much joy and enjoyment together. "
Meanwhile, Barça is silent on the statement from Atlético de Madrid, which threatens to denounce to collect the previous price of Griezmann's clause, 200 million instead of 120 that the lawyers of the French paid to LaLiga. Griezmann will be presented this Sunday at 19:30 hours. Before, at 18:15 hours, will sign the contract in the President Suñol Llotja and at 7:00 pm will pose for the graphic media in the stalls of the first stand of the Camp Nou.
Photos from as.com