Gibernau: "Silence accompanies you riding the MotoE"
"You hear some sounds that you did not hear before, like the piano, the knee brace sliding on the asphalt, when you scratch the boot and other things," says Sete.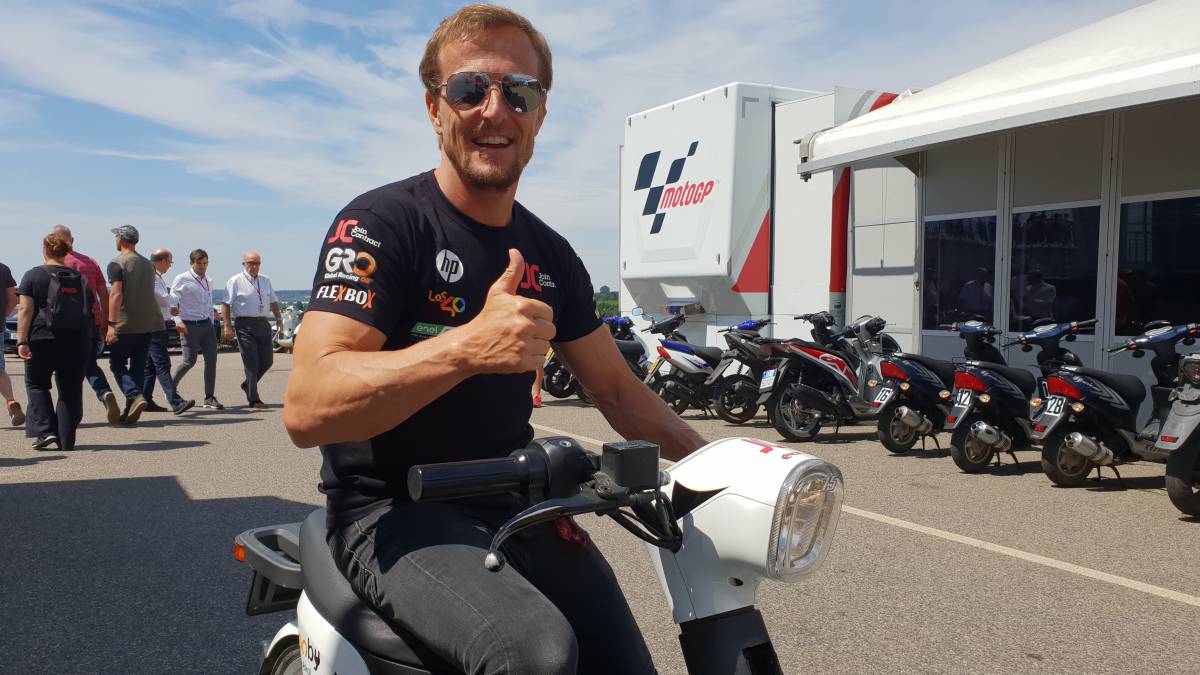 The motley grill of MotoE, with a lot of ex-globalist and some pilot who was already retired, has served to live a new reappearance of Sete Gibernau. At 46, the two-time runner-up in the MotoGP world is not here to fight for the first Cup of the World of electric bikes, but enjoy being part of a new adventure that has started at the circuit of Sachsenring.
-How about the experience of reappearing in the competition at 46 years old and in a completely new championship and so different from the above?
-I'm having a great time. I'm having fun, that's what I came for. It is a much more vital than sports experience in my case, obviously, and as such it is unbeatable in all aspects, because I am recovering sensations that I thought I would never have again. I am having fun like in my best times. I have a unique opportunity in front of me. Time passes and now is another situation that I am understanding and with which I am having a lot of fun.
-Is it special to return to run here, in a circuit where he signed against Rossi one of his best victories?
-Bueno It had to have been the reappearance in Jerez, where I also have very good memories, or in Le Mans, where the same thing happens to me. Luckily I have good memories on most circuits and here, too. It is not that it is a circuit at the level of special piloting. It is very buzzer and we go with a very heavy motorcycles, 260 kilos.
-What is it like to ride this electric motorcycle?
-It is accompanied, above all, by the silence and you hear some noises that you did not hear before, like the piano, the brace sliding down the asphalt, when scratching the boot and other things. Your perception changes. And my driving style is radically different from what I've always used, until I retired. My position on the bike is different and all the references I had before on the circuits now do not help me at all. The driving position is very different.
-Aspirations that arises now that the championship has already started?
-Have fun. I already say that it is an experience of life and not a sporting challenge, because those I have already done in my life.
-Are the benefits of the Energy are better than expected?
-Yes they are better. We go very fast with them and I see a lot of level. They have done a great job. Take the opportunity to highlight the merit that has Maria Herrera, who goes as one more with this bike so heavy and is doing very well.
-The most difficult of your piloting is the weight?
-For me the hardest thing is Take the bike with the new style that I have. I even put the rear brake on the left handlebar.
-Trigger?
-No, with handle, as the front. As if it were a scooter. I've done it because I'm looking for things and I want to try different challenges.
-Does it augur a great future for the MotoE?
-They are already present and the future we will see what is not and depends on many factors.
Photos from as.com