From Gendt: "I had a good breakfast, I knew what I would do"
The Belgian Lotto Soudal, 32, got his second stage on the Tour with an exhibition: he escaped and won alone.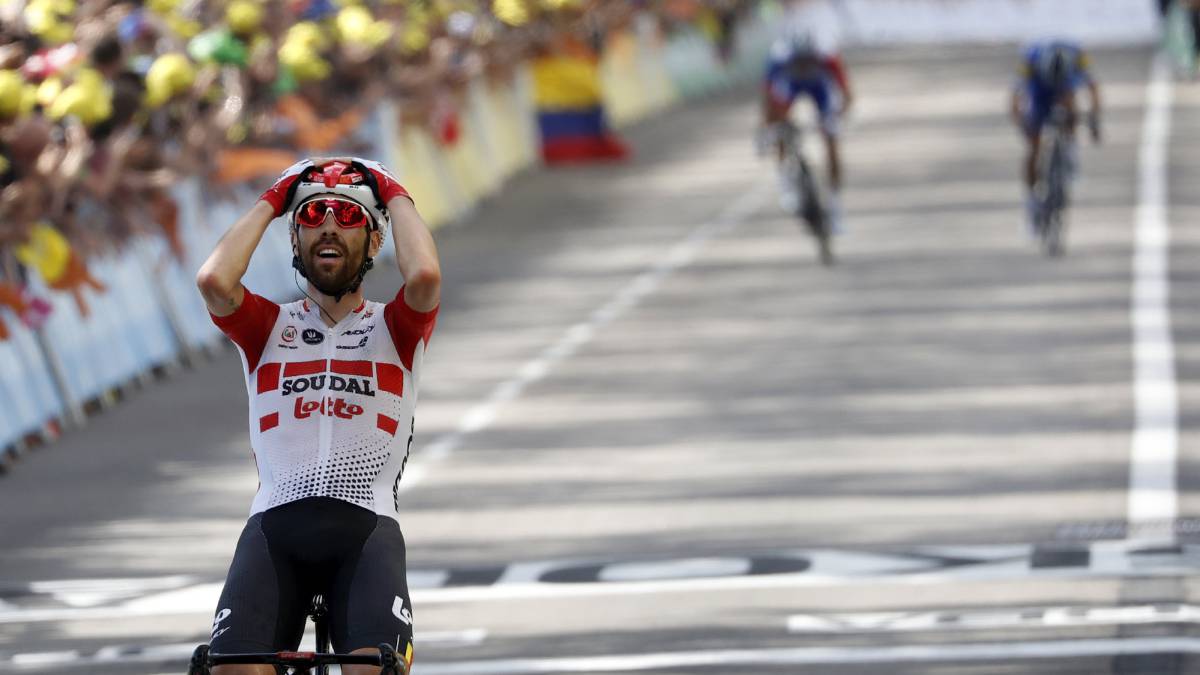 Thomas of Gendt took "a good breakfast in the morning": "I knew I was going to spend a lot of strength during the day, so I ate in conditions. It was a stage that I liked and that suited me very well. Therefore, I attacked from the start and left myself to the last drop of sweat ". The Belgian Lotto Soudal, 32, reached his second victory in the Tour after the one achieved at the Ventoux in 2016, the day of the famous walking race of Chris Froome. He also has a stage in the Giro (Stelvio) and another in the Vuelta (Gijón) .
They are his "big hits", although he sometimes remembers with melancholy the Giro of 2012. For example, when he taught his son the album of cards of Panini: "I showed him the Senza Fine Trophy and I told him: 'That cup I could win it a while ago'. And he looks at me and does not understand anything ". De Gendt finished third (Hesjedal won), his best position in a three-week round. Because to him what motivate him are the adventures. On escapes or out of competition. After returning home by bike from Como with Tim Wellens at the end of the Giro de Lombardia in 2018, for , in 2019 they intend to repeat their trip in Spain, in the Empty Mountains: "Friendship and cycling. Nothing better". A professional who loves his work.
Photos from as.com