Fran Villalba prepares his march to the Belgian Genk
The youth squad continues, at the moment, to the orders of Marcelino, although in short it could leave to the champion of the Jupiler Pro League where it will play the next edition of the Champions.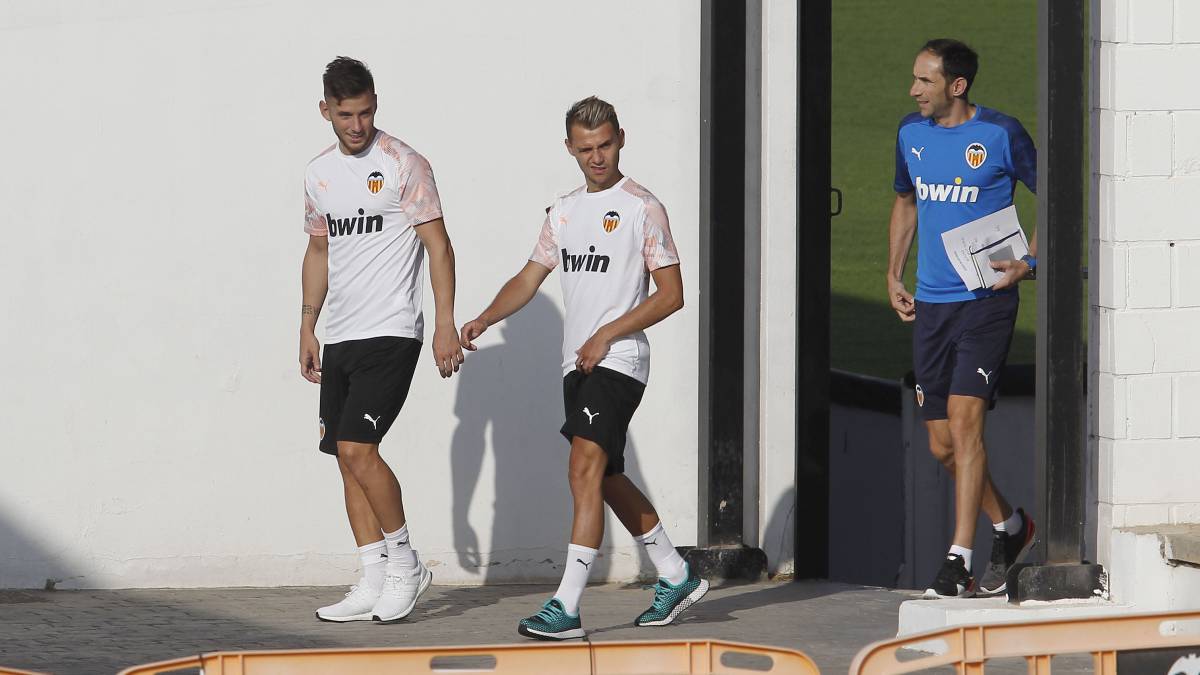 The days of Fran Villalba in Paterna seem to be numbered. The Valencian footballer is very close to landing at the Genk Belgian, team that this year has won the Jupiler Pro League in Belgium and that, next season, play the Champions League. The Valencia is studying two options to specify the departure of Villalba, which has a year of contract: the first, to leave paspasado to the current Belgian champion although Valencia would not lose sight of it and would ensure a repurchase option for the footballer, the second would be a renovation before leaving cedido, as the club has done with Lato and Alex Blanco. In the coming days the final formula will be finalized.
Fran Villalba is training these days with Valencia, under the orders of Marcelino, although he knows, since the end of last season, that he would be transferred. That has not been an obstacle for one of the players who has performed better in both the physical and in the matches, at a reduced pitch, which Marcelino has organized. In short, if there is no problem in the negotiations, which are in the final section, he will leave Paterna for Genk despite the fact that several Spanish LaLiga teams, such as Espanyol, Betis and, especially, Granada, wanted Enlist him in their ranks. All parties agree on the convenience of the Maban del Cabanyal culminate their training in a team Champions.
El Genk will play the group stage of the Champions, directly, this season. In fact, right now is framed in the hype 3 for the draw of the end of August, like Valencia. Although is very likely that once the playoffs of the competition, where the last participating teams will enter, fall to the hype 4, which would leave open the possibility of pairing with Valencia in the same group.
Photos from as.com