Ferrari defends its champion
"He still wants to win, his only dream is to do it with Ferrari", says Binotto about Vettel, and maintains the priority among his drivers if there is "50-50".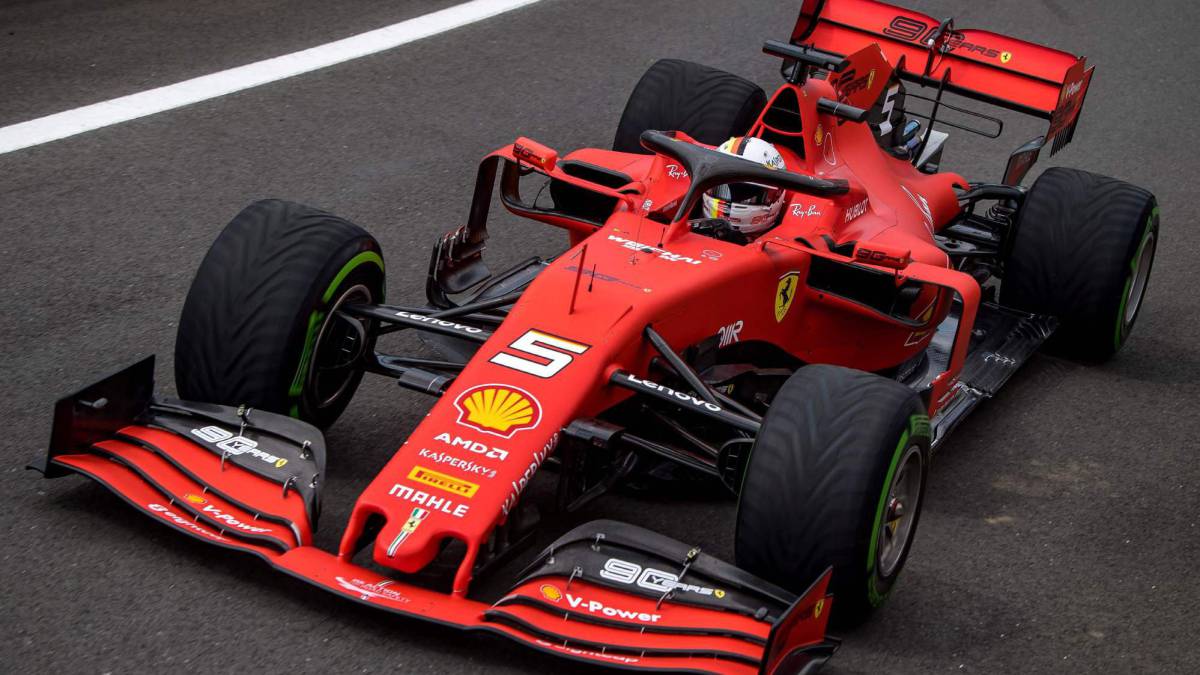 There is talk and writing about the future of Sebastian Vettel in the Formula 1. The German has a contract until the end of 2020 with Ferrari, but some of his statements at the beginning of the season questioning the technical and sporting direction of the championship, and his tremendous anger in Canada for a penalty that left him without a victory, they have thrown firewood for those who doubt their continuity in the 'Great Circus' even at the end of this season. But that does not happen in Maranello, because Mattia Binotto, director of the team, still sees his four-time champion strong.
"I think 'Seb' is happy, obviously he would be happier if he won races or with a car with better performance. Seeing him with a desire to win, really, this is his dream and his only goal is to win with Ferrari ... Until now, I know that he thinks of the future as a totally committed person ", says the Swiss leader.
Complete season for the driver of Heppenheim, who at this point last year was the leader of the championship (and won at Silverstone) and now goes fourth, to 74 points from Hamilton, three full grand prix. How far are the designations as a priority driver to fight for the title, although the ranks are maintained as Binotto confirms: "What we said at the beginning of the season is that we are here to add the maximum points for the team. -50 is in which Sebastian can have the priority. Sebastian is still ahead in the World Championship, if there were another case of 50-50 would be favorable for Sebastian.But as the championship progresses, Charles has already shown that he is a very quick, as is logical, we will not stop him from winning poles or winning races. "
As for the Monegasque, 21 years old for the 32 of 'Seb', everything is praise after two poles in nine races, waiting for his first victory Between his progresses, it begins to consolidate like a candidate to head the grills after finding solidity in the three turns of the classifications: "It is getting accustomed to the team, to our way of working, is more adjusted and knows better the engineers and the people It is his second season in F1 and also in Ferrari, with the pressure he has to handle and with very strong riders with him, even in the same car.Many things for which we must make sure he does not get distracted. step of the races feels more comfortable with the team, with its benefits, has its place and is more focused on what it has to do to improve, to understand the evolution of the track from a Q1 to a Q3 ".
Photos from as.com