Federer also refines: only 5 errors and victory in 74 minutes
Federer completed a great performance against Berrettini to place for the 17th time in the Wimbledon quarterfinals and reach 1,220 ATP victories (185 on grass). It will be with Nishikori.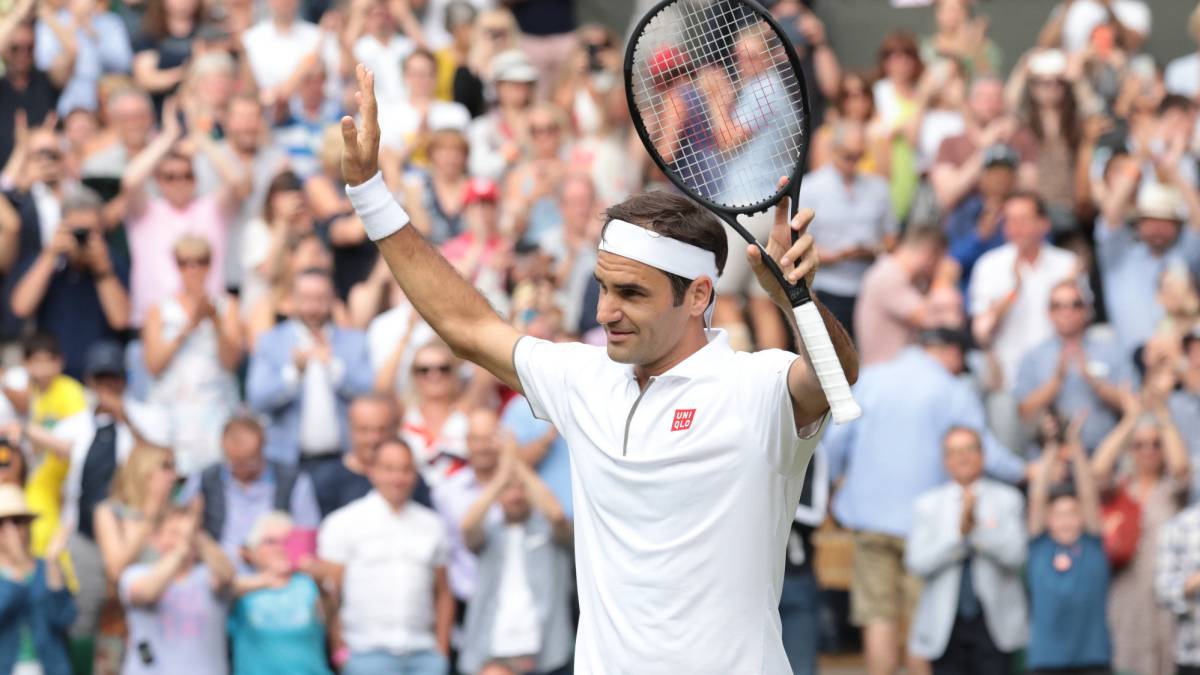 If Rafa Nadal and Novak Djokovic solved their matches with overwhelming superiority over Sousa and Humbert, respectively, Roger Federer's was also to feed him separately. The Swiss won by 6-1, 6-2 and 6-2 in so only 74 minutes to the Italian Matteo Berrettini in the second shortest match of the tournament, only behind the victory of Tsonga against Tomic in the first round (58 minutes), with an attitude absolutely indolent of the Australian for which he was fined .
Federer committed only five unforced errors, an incredible and unusual number that shows that he is getting finer and that helped him reach the quarterfinals for the 17th time in Wimbledon, extending his own record. Among all the Grand Slams also dominates with 55 and this victory was 1,220 in the ATP (185 on grass). "I've done a great match, very complete, and of course it's good for me not to spend too much time on the track," said the Basel , who despaired of a Berrettini who could not even take the joy of making a break at the maestro in the The only option he had, already entered the third set.
With that arsenal of numbers that always accompanies him, the Swiss will face on Wednesday Kei Nishikori, who beat the Kazakh bravo Mikhail Kukushkin 6-3, 3-6, 6- 3 and 6-4 in 2h: 43, much longer than the one used by the one who will be his opponent for the eleventh time (7-3 for Roger with one last victory of the Japanese in the Masters of 2018). It will be the second time, and consecutively, that Nishikori plays the penultimate round of the tournament. He had won Kukushkin eight times and the ninth did not cost him too much.
Photos from as.com